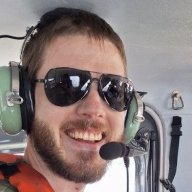 Silver Supporter
Bronze Supporter
TFP Guide
Oct 20, 2017
1,344
Pool Size

15000
Surface

Vinyl
Chlorine

Liquid Chlorine
Update: Got an email yesterday that my spa cover is now being made. So it may end up getting here sooner than expected!
Also, in a rare move for me, I actually got around to doing something before the last minute. Given that my wife is working today, I eventually got bored of watching videos, got off my butt and got my old spa pump pulled apart so I can do a bearing replacement. So without further ado, MORE PICTURES!
Okay, this is what we're working with. It's a Power Right, PRC9094X two speed pump. I'm assuming but have no way of verifying this is the original pump, which would put it at 12 years old. This was removed as detailed earlier in the thread because it started squealing and eventually just refused to start.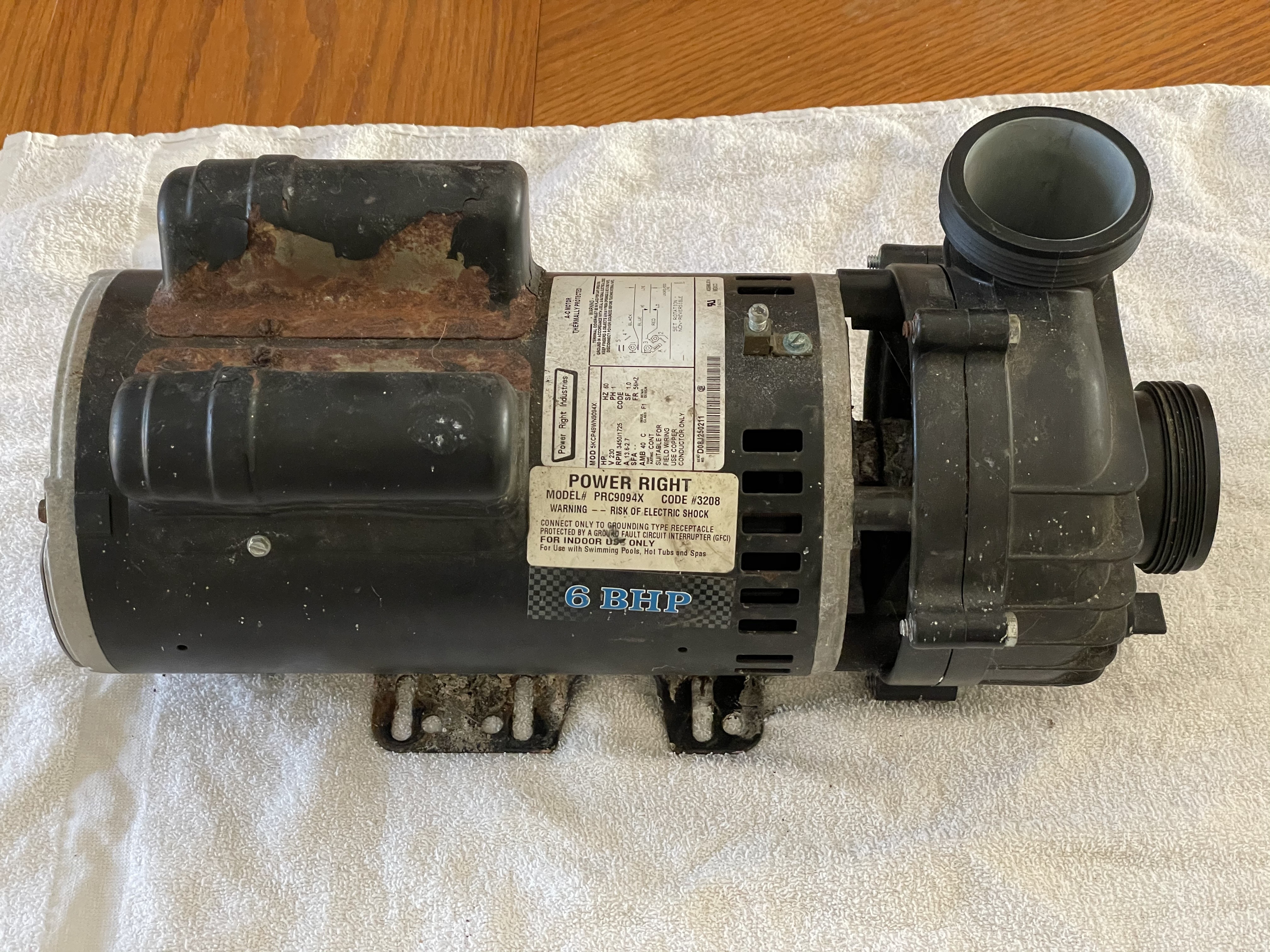 First off, open up the pump. Just 5 bolts here.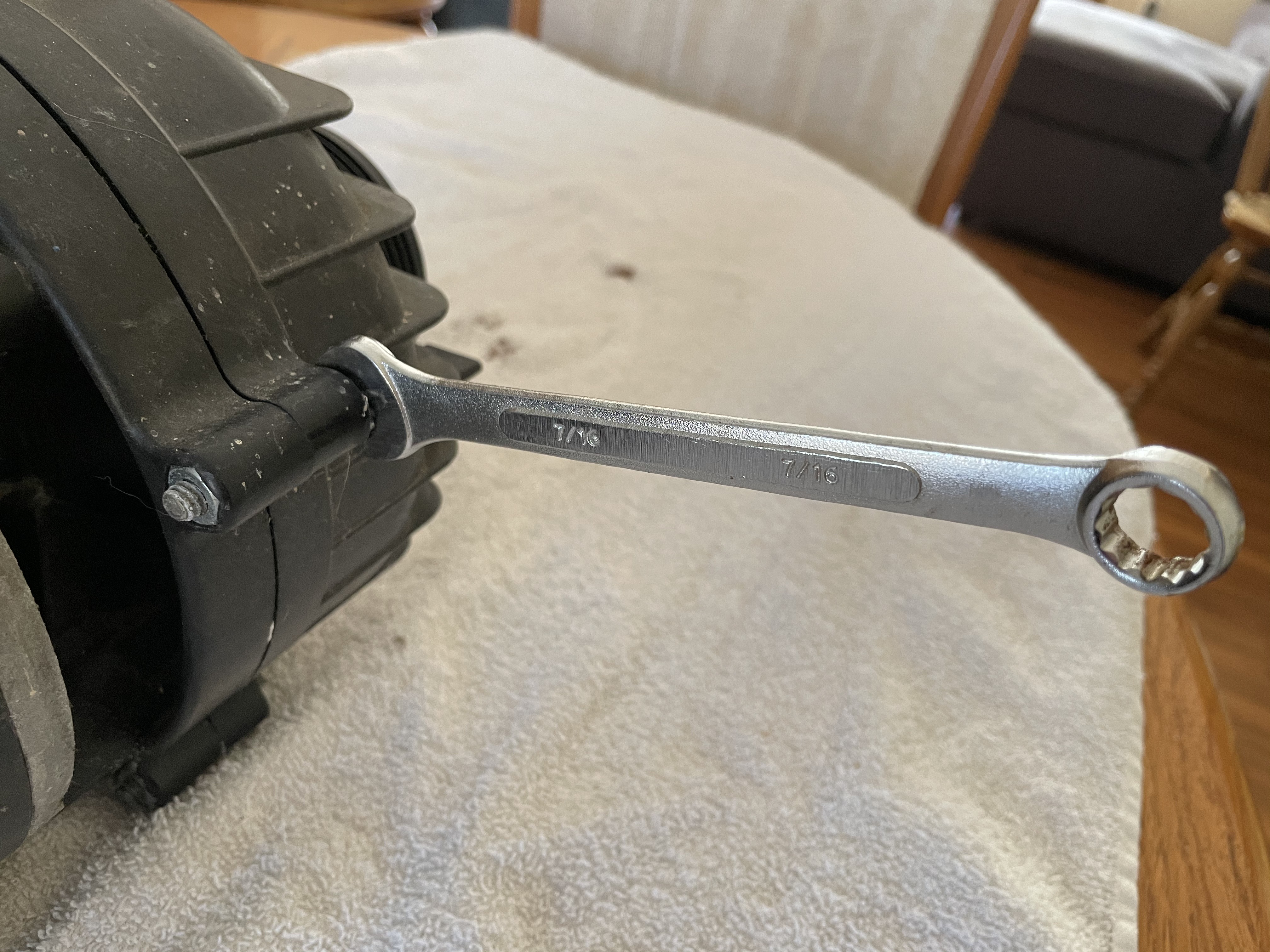 This slid right off, no fighting at all.
Pump housing gasket.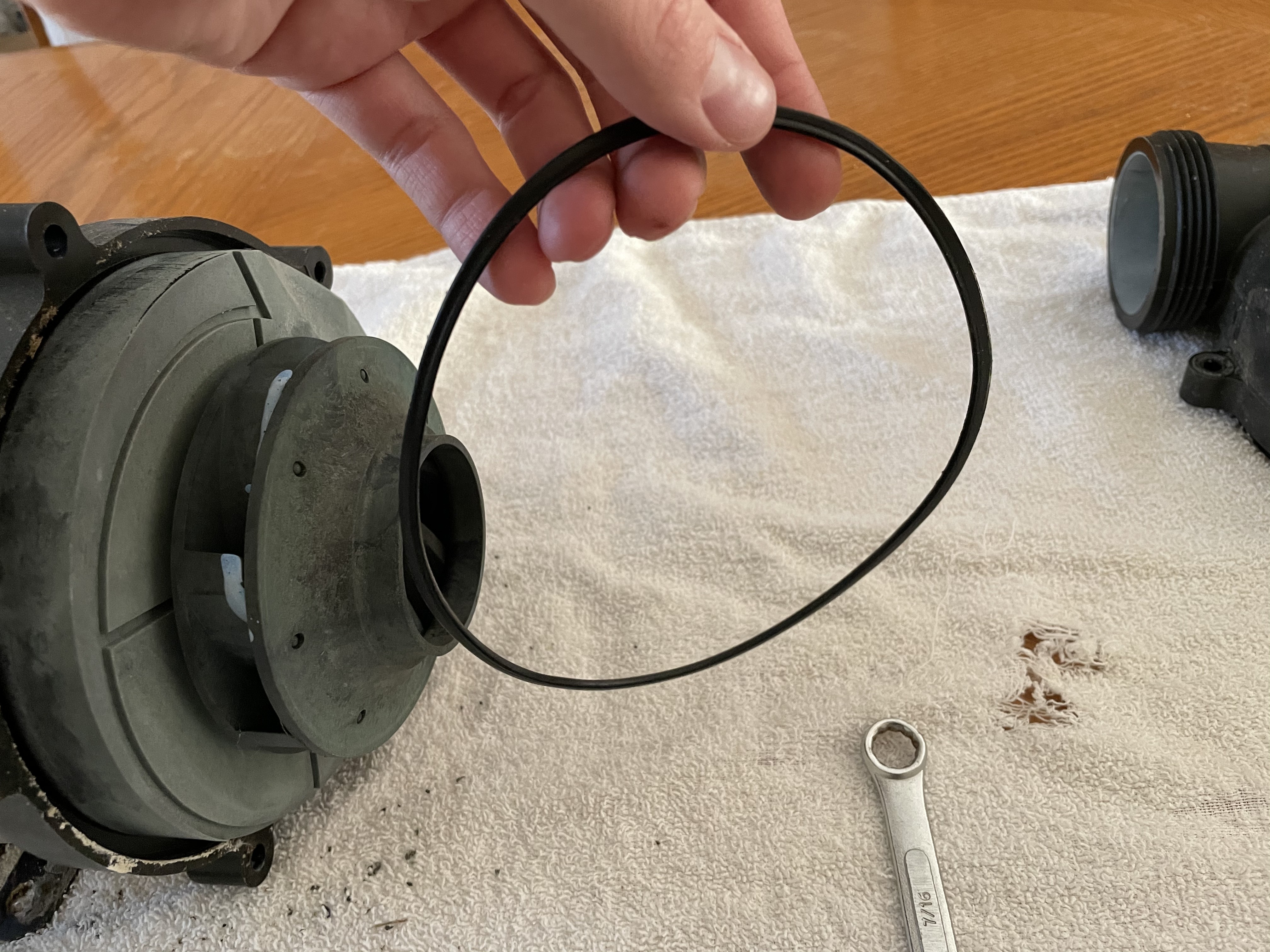 Next I had watched a pump teardown video, and knew that somewhere there was a place to turn the shaft. I removed the aluminum/rubber endcap, only to realize after hammering out the aluminum part the rubber part removes as well.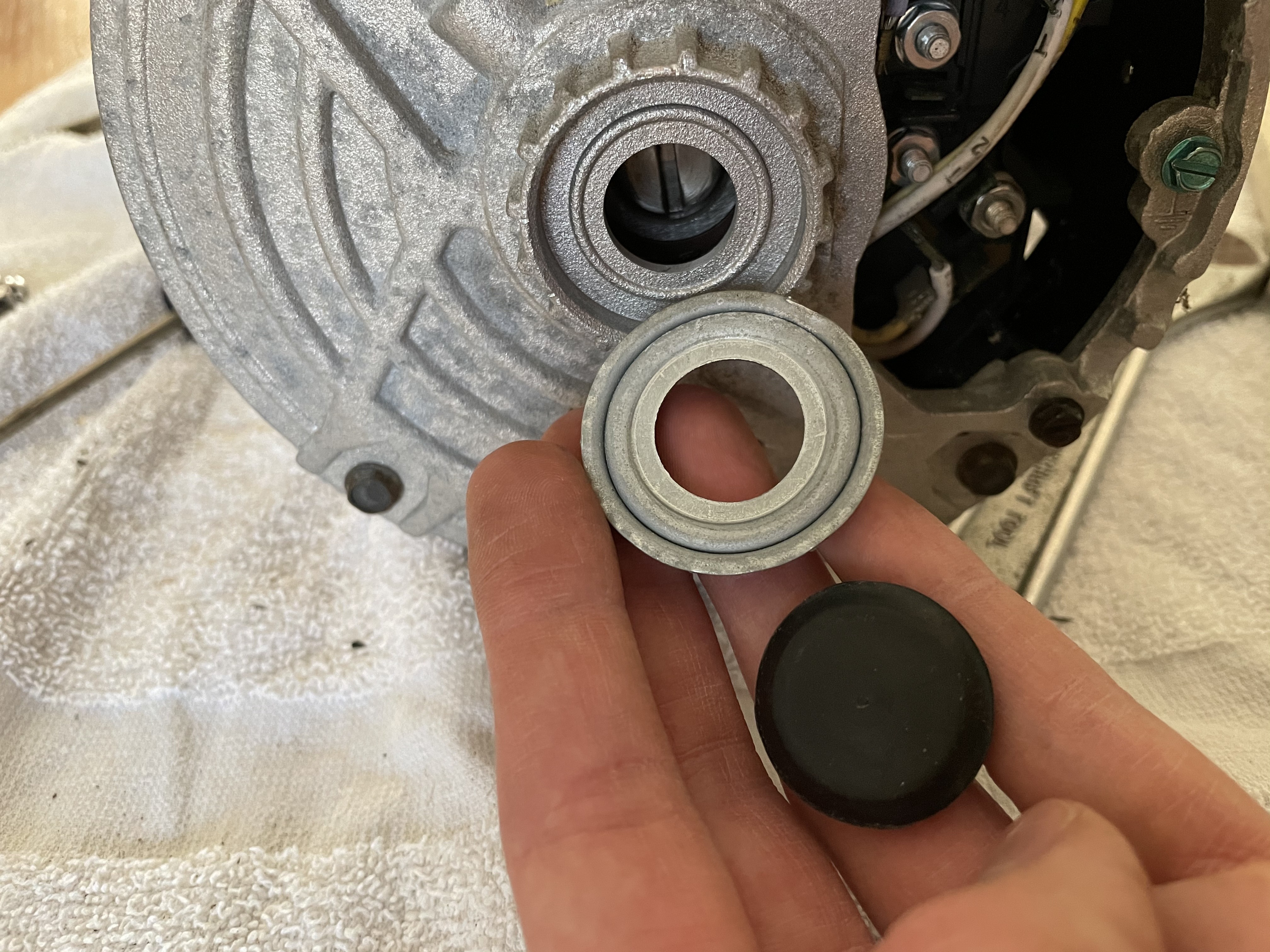 It appears based on the marks on this rubber plug that I may not be the first person inside the pump since it was built.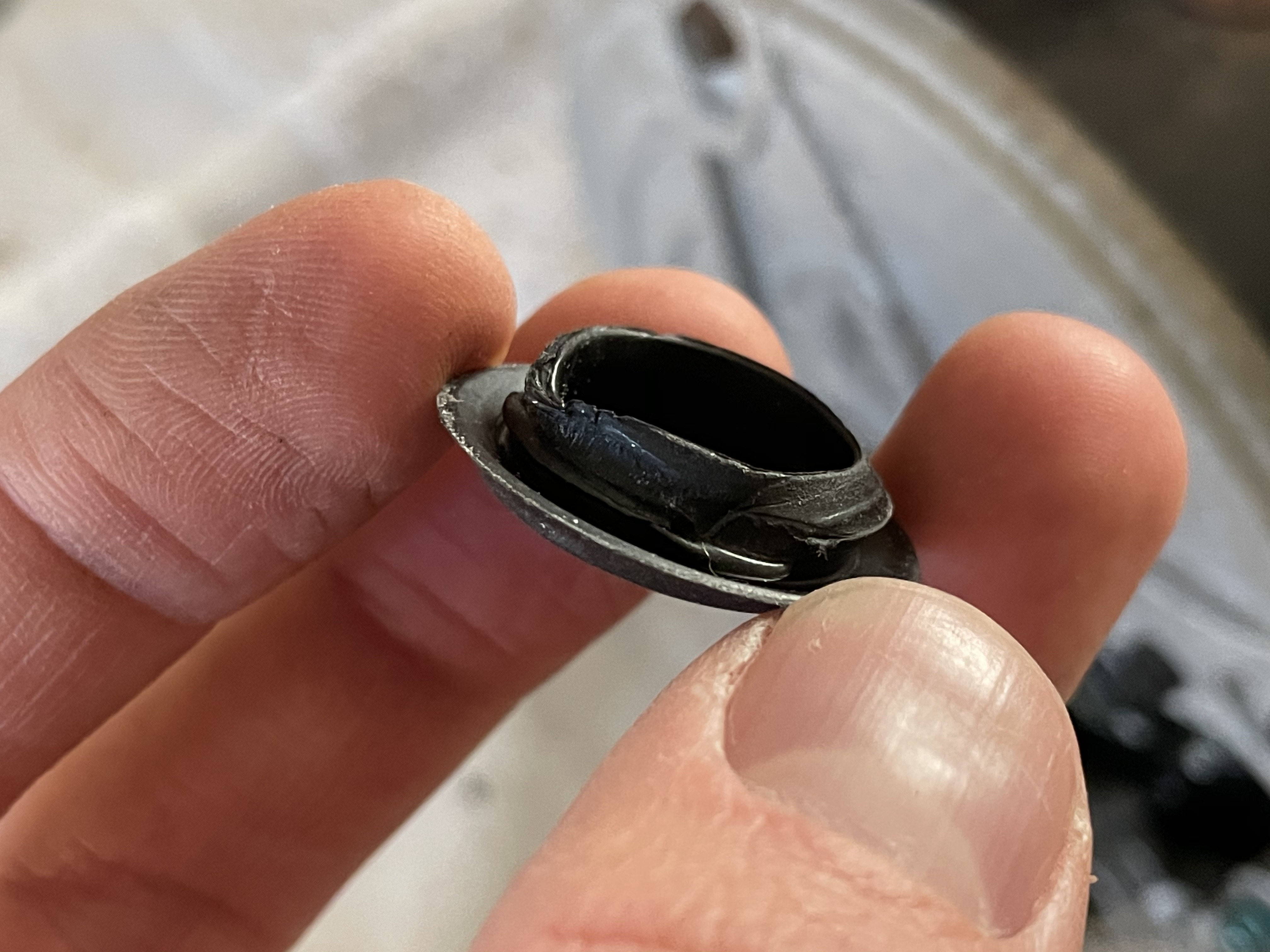 Anyway, note the slot in the end of the motor shaft. The idea is you stick a flat screwdriver here to hold the shaft and spin off the impeller with your other hand. On a 12 year old pump? Ha! That did not work. Not really surprised, after working on my own vehicles here in the midwest were everything rusts together.
So, after watching two videos to get ideas of how people get off stuck impellers, it seems the first thing is to get the motor apart so you can grip the armature better. After marking the front and back of the motor so I can put it back together, I removed the four through bolts, which came out surprisingly easily.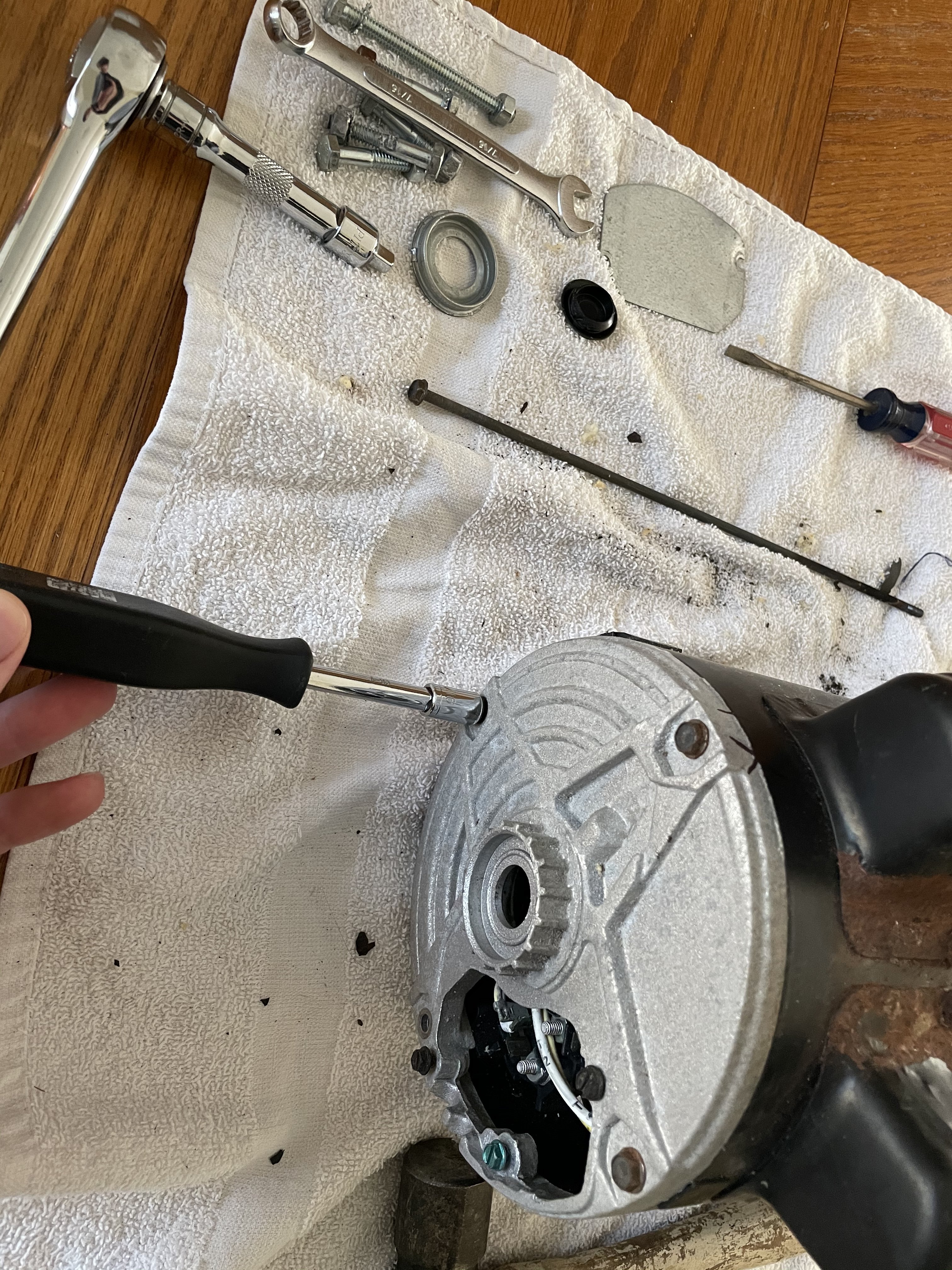 Then a few taps, alternating sides.
And the back of the pump is off, exposing the bearing. This bearing looks just fine, but I will be replacing it anyway since things are apart.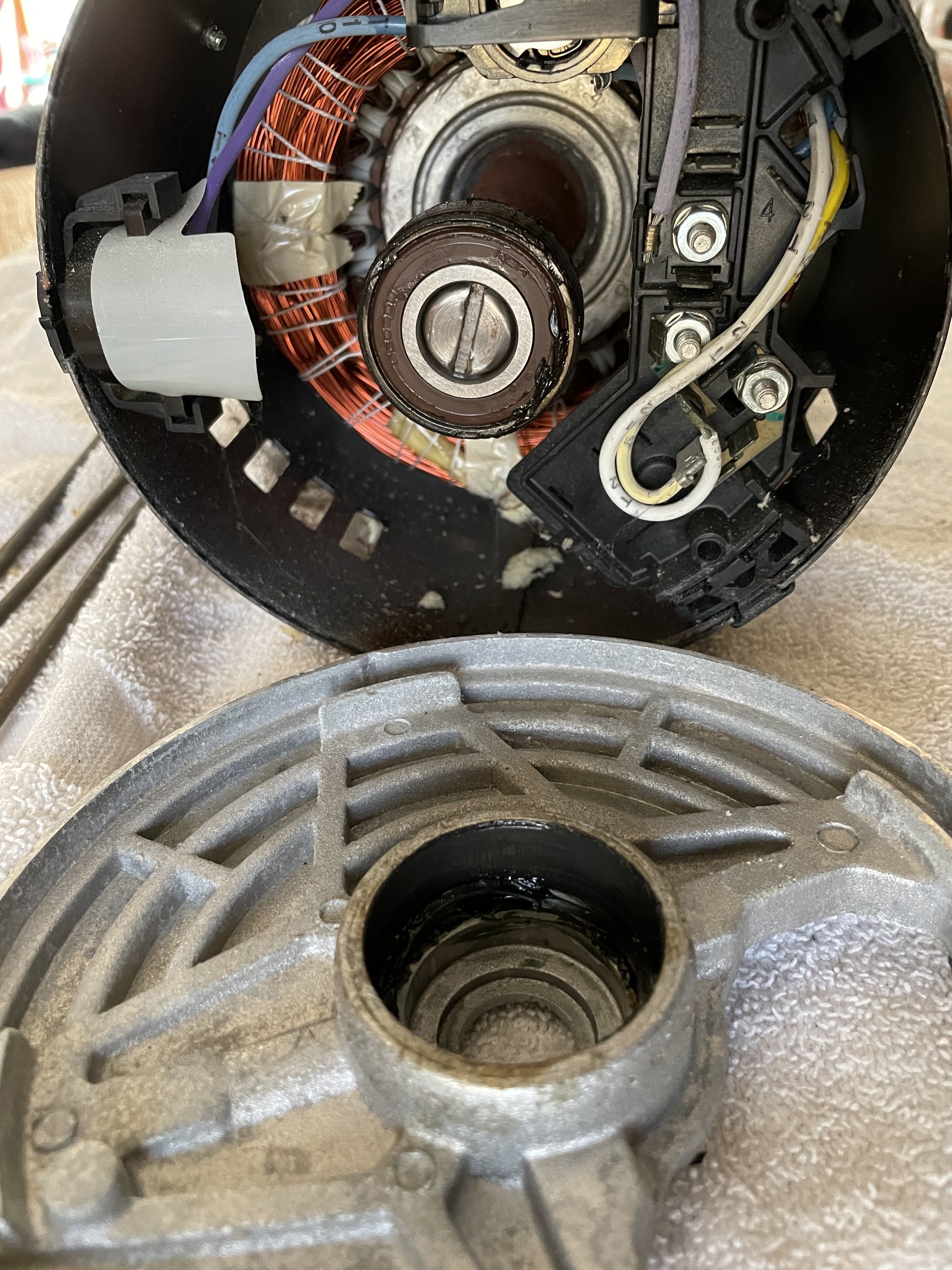 Detail shot, everything looks pretty clean on this end.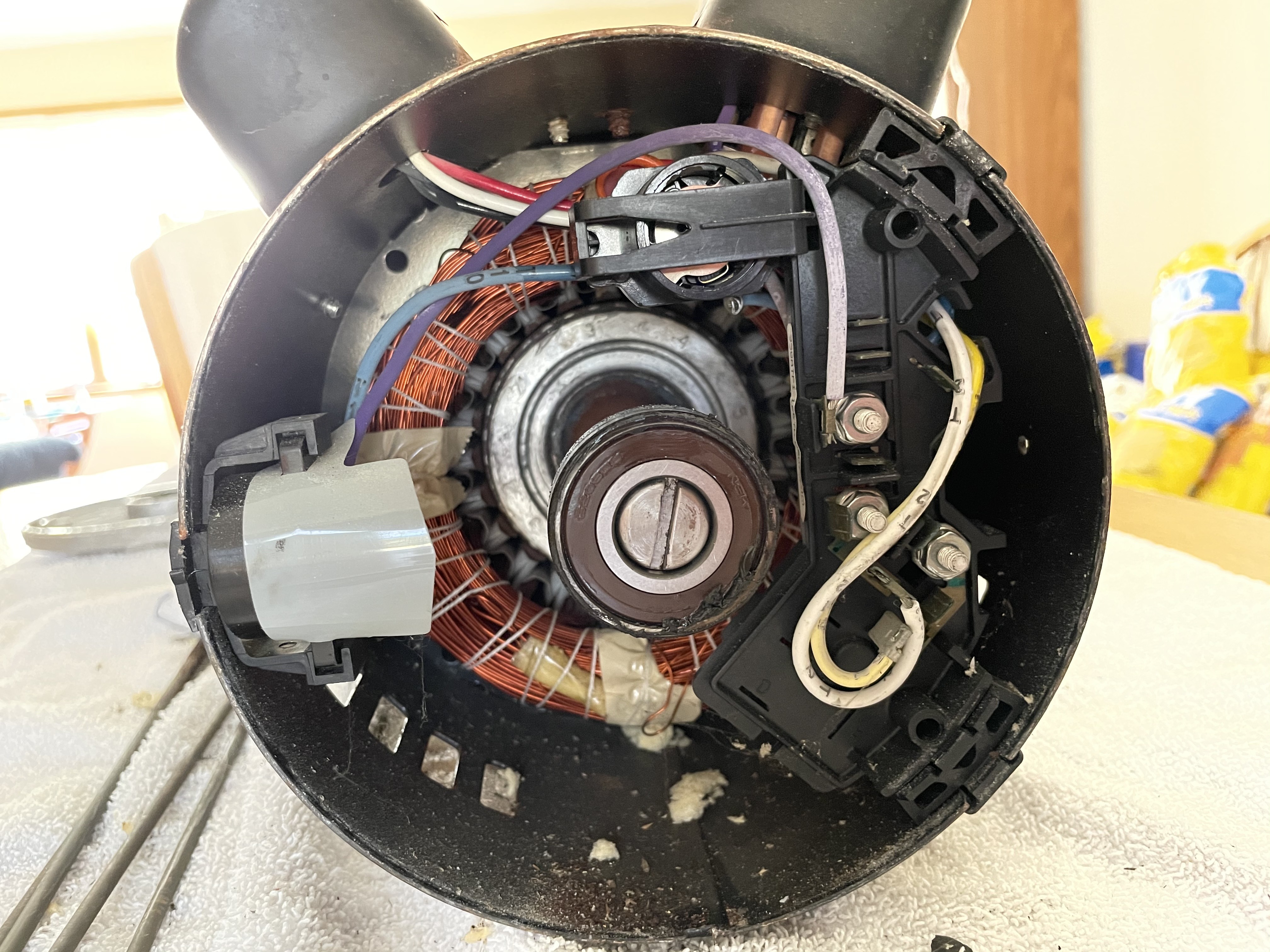 A couple more taps on the front end and everything is loose and the impeller and armature slide right out of the motor housing.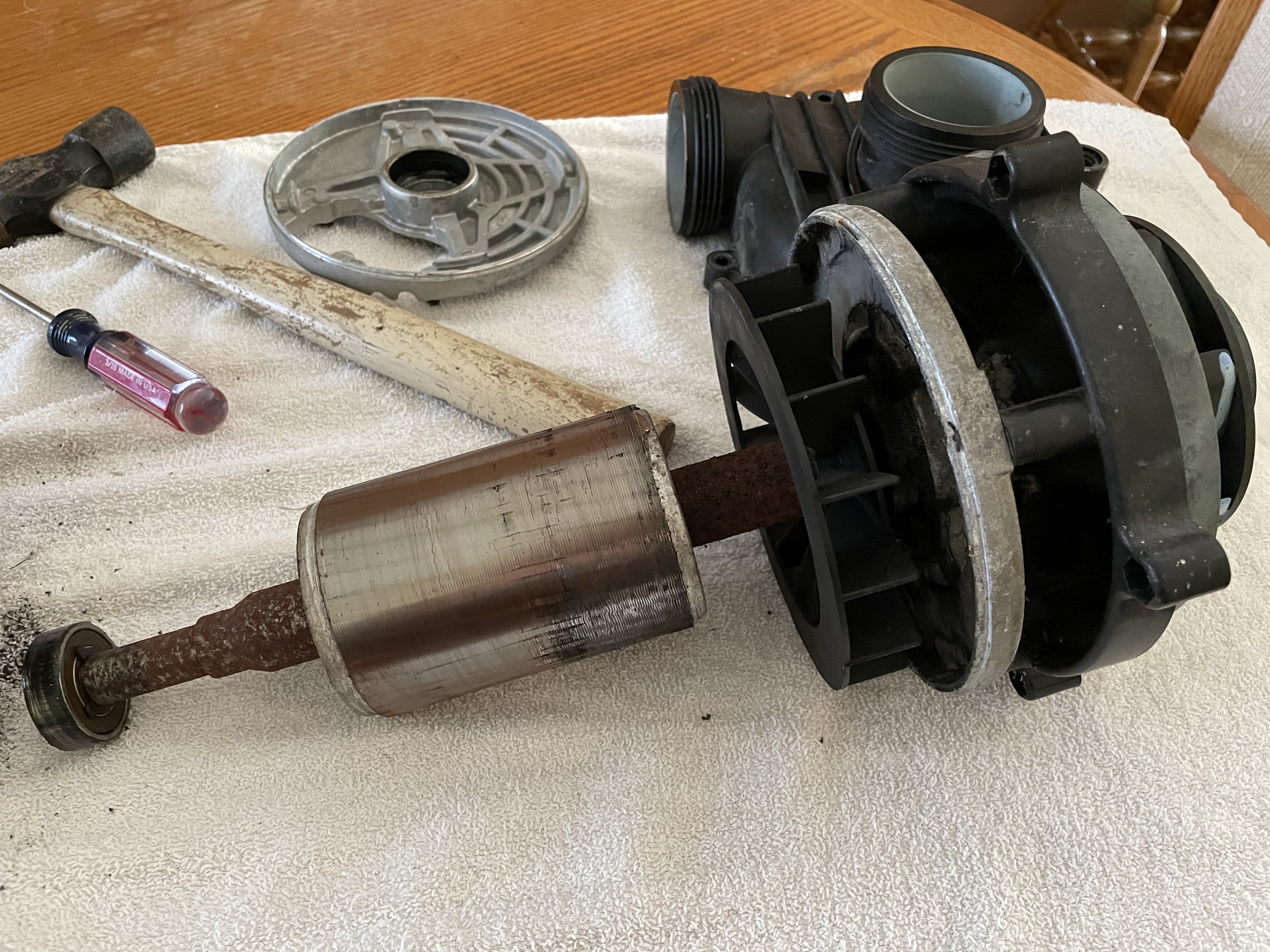 At this point I took a closer look at the joint between the motor front face and the pump assembly. Gross. I'm assuming the pump shaft seal has been leaking for quite a while. I suspect this may have lead to an early bearing death.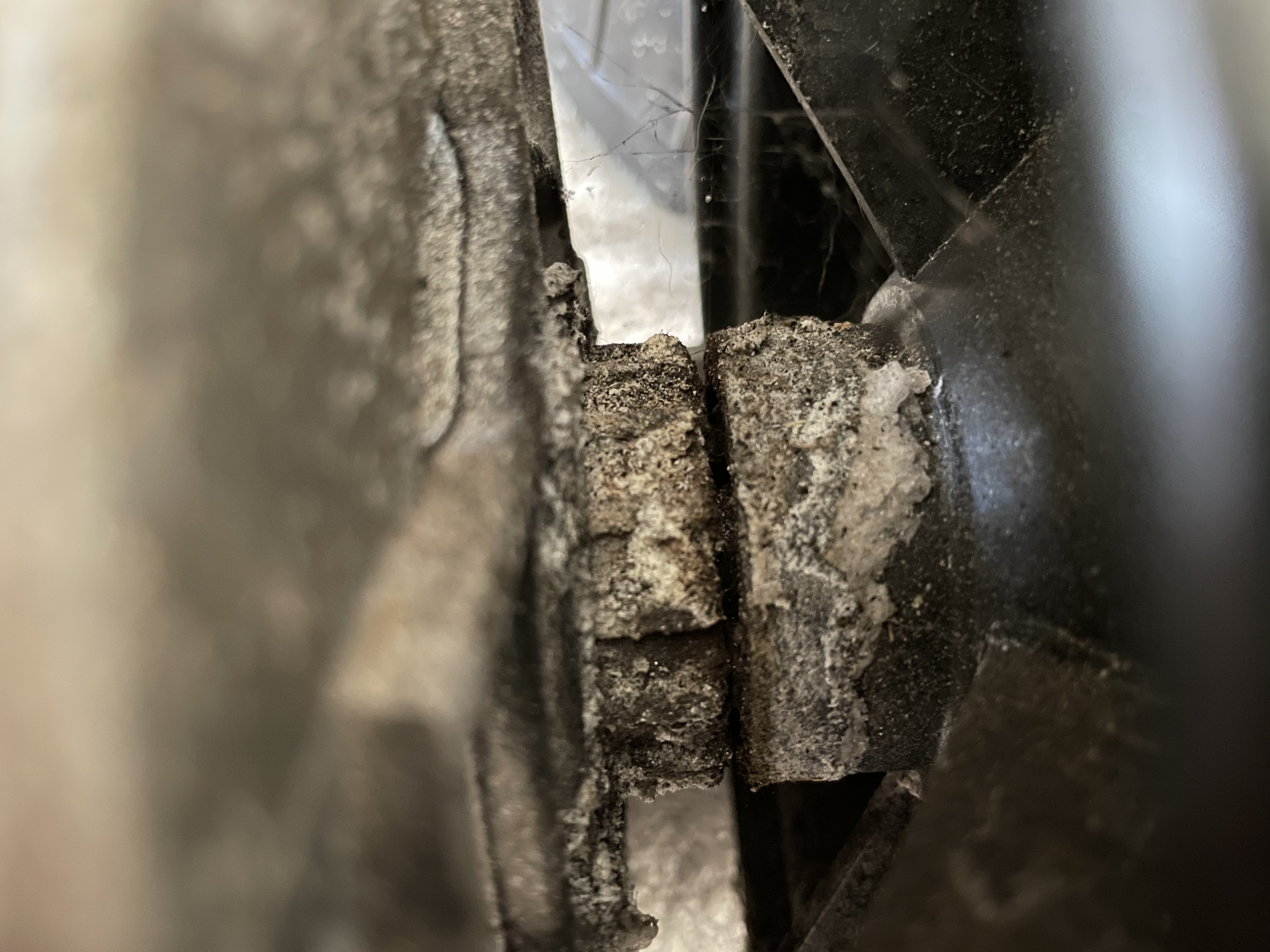 At this point I tried gripping the impeller and the armature, no luck. I remembered I had picked up an oil filter wrench at some point, couldn't remember where cause I never used on, but it happened to fit the armature. I grabbed a pair of leather gloves to help me get more grip on the impeller without killing my hands while I was there. With this setup I was able to just barely get enough torque to get the impeller broke loose.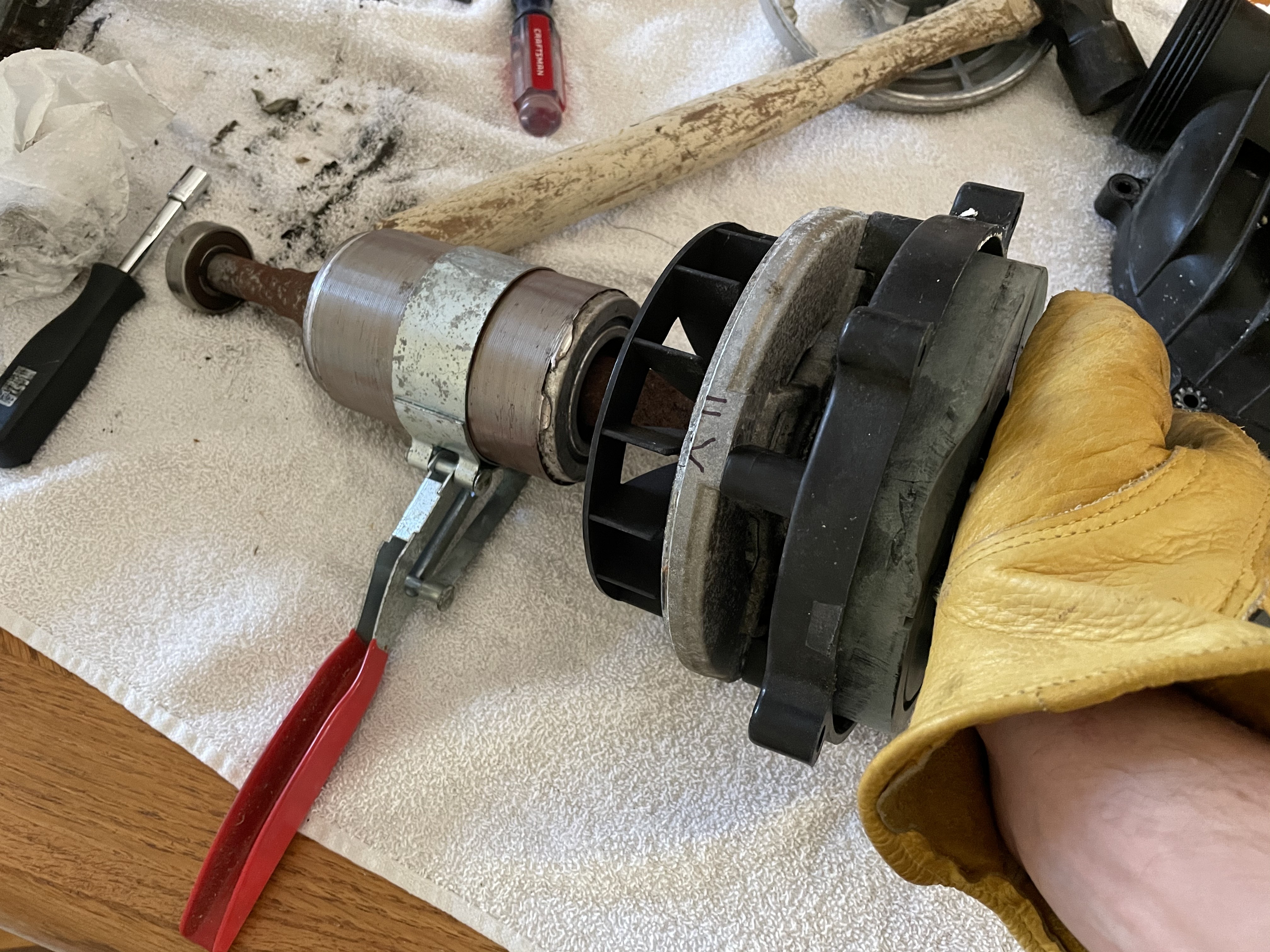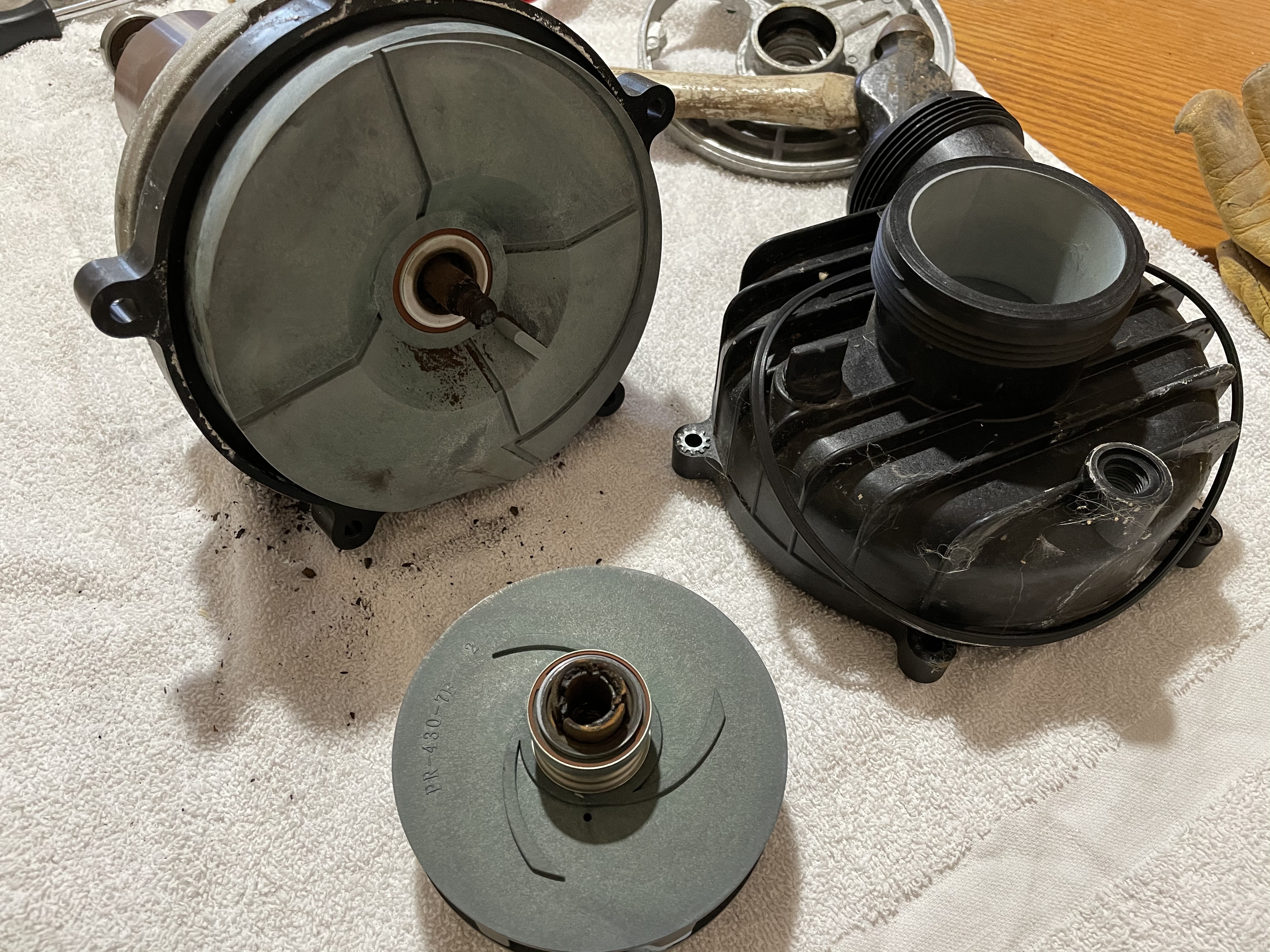 Inside of the impeller threaded area, looks like some junk but mostly just grease and such.
The back of the pump housing after I removed the impeller.
Detail shot of the shaft seal.
Now the rest of the pump housing could slide off the motor shaft. Gross. Looks like this thing leaked for quite a while.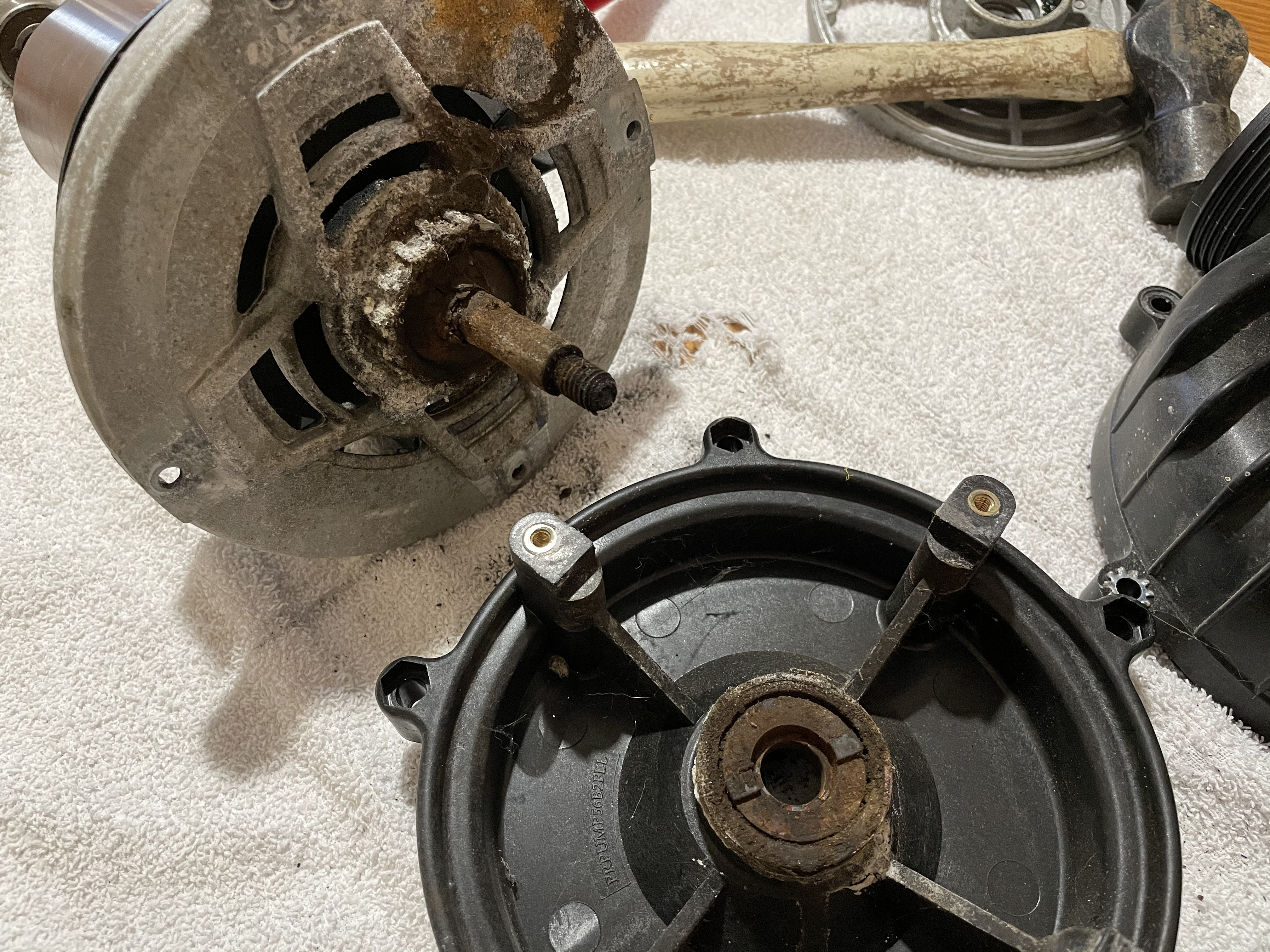 Detail shot of the front of the motor housing.
Okay, so that front motor housing plate flops around like a dead fish, so that bearing is
well
beyond toast. Unfortunately at this point I'm stuck. Somehow I haven't yet acquired a bearing puller, and it's Christmas so there's nowhere to buy one today. We'll have to wait for tomorrow for that.
@RDspaguy
I imagine there is zero chance a shaft seal will seal on that shaft as-is. My plan is to polish the shaft somehow so the replacement seal will fit. Have you ever done that before, and if so, got any tips? Also, are shaft seals a pretty universal thing, or how do I find the correct seal for my pump?