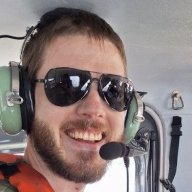 Silver Supporter
Bronze Supporter
TFP Guide
Oct 20, 2017
1,270
Pool Size

15000
Surface

Vinyl
Chlorine

Liquid Chlorine
UPDATE, Dec 25th, 2020: As per many of my threads, this gets very long. So here's some links to more interesting bits for new readers:
Post #30, I swap a pump with a bad bearing with a new pump.
Post #61, I pull apart a pump to change the bearings.
Alright, so not many pics yet. But I'm finally going to be tackling a few things I've been putting off, and documenting them.
First off, here's our spa.
The cover is in sad, sad shape. It was not sealing well last winter, and steam could be seen leaking out when the wind blew. That's just money down the drain. So I'll be measuring for and ordering a new cover, but that's fairly boring stuff.
Of more interest to people is probably the process of fixing the other two issues. First, there's a leak, or at least one. Ever since we bought the house last year it's been leaking, know it's a leak as even during dry stretches in the summer the concrete on the low side is always wet. So we'll be digging in, quite literally, to find the leak, which I suspect will be hidden under lots of factory spray foam.
And finally, the real kicker for getting me off my butt is that a bit over a week ago a bearing started making noise. It got bad fast and I eventually shut the power off a few days ago until I could fix it. But note the ice on the cover, winter is coming and I need this fixed! Unfortunately the bad bearing is on the primary two stage pump used to circulate water for heating on low speed and half the jets on high speed, and not the second pump with is only used for the other half of the jets and filter cycles.
So stay tuned, and tag along for a picture filled thread as I figure out exactly what is wrong and fix it before winter really hits!
EDIT: I also need to fix the waterfall, the valve o-ring popped out and now we can't shut it off, so it's always on and I find it to be annoyingly loud when the pumps are on high and my head is next to the waterfall.
Last edited: