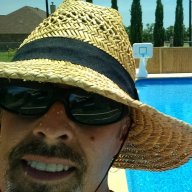 Mod Squad
TFP Expert
LifeTime Supporter
Good morning John!
Yes, along with the TF-100 (tests FC, CC, CYA, pH, TA and CH), you'll need to add either the
AQUA CHEK
test strips or the
Taylor K-1766 Test Kit
to test the salt level. Somewhat personal preference, although the 1766 should deliver more precision if you need it.