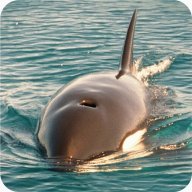 Nov 12, 2017
8,627
Pool Size

12300
Surface

Plaster
Chlorine

Salt Water Generator
SWG Type

Pentair Intellichlor IC-40
So a while back I noticed a potential danger in my pool. When a contractor installed an actuator on the three-way valve that balances my suction side cleaner and my skimmer (because before the actuator neither worked that great), he set the actuator such that 100% suction goes to one or the other. If the safety flap on my suction port failed or was fooled around with, or one of my monkeys was fooling with the vac hose, there is a potential risk of entrapment or evisceration.

I combated this temporarily by running my vac only in the middle of the night, but it's still possible for that vac to come on during swim time. I'm also wanting to protect my pump, should I forget to put my vac back in after a party. When I remove my vac, it's hose and all, so the suction port flap is closed. In cleaner mode the next day, that'd deadhead the pump.

So I thought I should back off the suction of cleaner mode, to share some with the skimmer, in the event of contact with the end of the suction line, the suction would be shared with the skimmer (similar to what makes two drains safer than one).

With me so far?

Adjusting the actuator was a breeze. But I'm left with determining what percentage of cleaner flow to share with skimmer flow, to make the cleaner mode safe(r). 50-50 would be safe, but my cleaner doesn't get enough flow that way, not without running the pump RPMs at a ridiculous level. So I randomly chose about 75-25.

I wanted to test evisceration, so I took off the end of the hose from the cleaner and exposed a lemon to the hose. Shlerp! Sucked it right up to the end, tight, and contracted the cleaner hose a bit. But the lemon skin stayed intact. The skimmer was still open to water, and I could feel flow through it (though I was very careful not to get my hand too close). I observed the pump and it seemed to be doing OK. Filter pressure gauge rose, and FlowVis indicated the flow took a big hit, but it was, in fact, still flowing. I later removed the vac hose altogether, and started the pump. If took a bit to prime, and never cleared the pump basket of air all the way, but water was flowing, so I suppose that means my pump could run that way in a pinch.

So... which is stronger? A lemon rind, or the belly of a three year old? (Sorry, rough stuff for a Monday morning, but I'm determined to make my pool as safe as possible, and I need to be able to test this somehow before I stick that hose to my own belly!!)

Does allowing any amount of flow to the skimmer render my cleaner suction safe? Or do I need to know exactly how much each is getting (skimmer and vac) to determine the suction port safe? Is 50-50 the only safe setup? Or is a suction port dangerous no matter what I do?