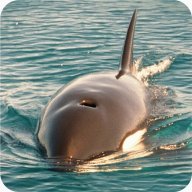 Nov 12, 2017
8,624
Pool Size

12300
Surface

Plaster
Chlorine

Salt Water Generator
SWG Type

Pentair Intellichlor IC-40
Funny enough, I can do a full barrage of testing in about 7 minutes with my process. The test kit sits on the kitchen bar, along with the 2 cup measuring container. I just grab the container, dunk in the pool upside down, then turn it over about 18" below the surface, and fill it up.

Then I bring it inside, flip open the TF-100 case, and grab the syringe. It's easy to run each test and rinse the tools at the sink after each one. I dry them simply because I'm putting it all back inside the TF-100 case after each test. It's a quick and efficient process due to using the syringe and 2-cup measuring container. I can pull out the exact amount I need for the test, so there's no overshooting a fill line.
I like my Leslie's free sample squirt bottle for both sampling and dispensing into vials.
Come winter, you might appreciate this tip. A tube of PVC to grab your pool water from down below without getting more than your fingers wet. The trick is to cover the top with your thumb
before
submerging, and only let go at depth, so you only collect the deeper water. I go twice, once to rinse both the tube and the sample container, then collect the sample the second time. Caps with drilled holes on each end make it work a bit better than a pipe alone. The length of the pipe I cut holds just the amount I need for a suite of tests. Less stooping, too, for these ol' bones.