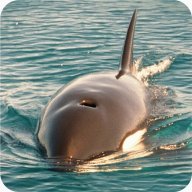 Nov 12, 2017
7,752
Pool Size

12300
Surface

Plaster
Chlorine

Salt Water Generator
SWG Type

Pentair Intellichlor IC-40
I believe the ET only offers freeze protection if you have a temp sensor connected up. I needed one for my solar system, which also works for the freeze protection. Mine is just under a roof eve, so it has good access to the ambient air temp, but is not in the sun (which fouls the reading, they need to be in the shade). I can't now remember if my temp sensor came with the solar system or the ET. I actually have three, one for air, one for pool water and one for the roof, for my solar heater. Having the sensors is nice. I get pool temp and backyard air temp on my ScreenLogic app, so I know what to expect on my way home from somewhere.

If they're not included with the ET, be sure to ask the PB about two for your setup: water and air. The water sensor will get installed in one of your pipes. Be sure they don't mount the air temp sensor near the ET, in the sun. That's what my installer did and it didn't work right until I moved it up under the eve.

The IntelliFlo also has its own independent freeze protection. So between the ET and the pump, I have a dual layer of freeze protection.