Thanks Chris. I used dry acid because it is just easier to handle, that is the only reason.
That was my reason for dry acid also..Had amazon deliver it
Homedepot has it in the paint section but was $10 a gallon..But I went online and did the pickup at store and found 2 gallons of pool acid for $12.
I run my pump 24x7 because I like the water fall sound
I have a VS speed pump and run it at 4psi which keeps the fall stream steady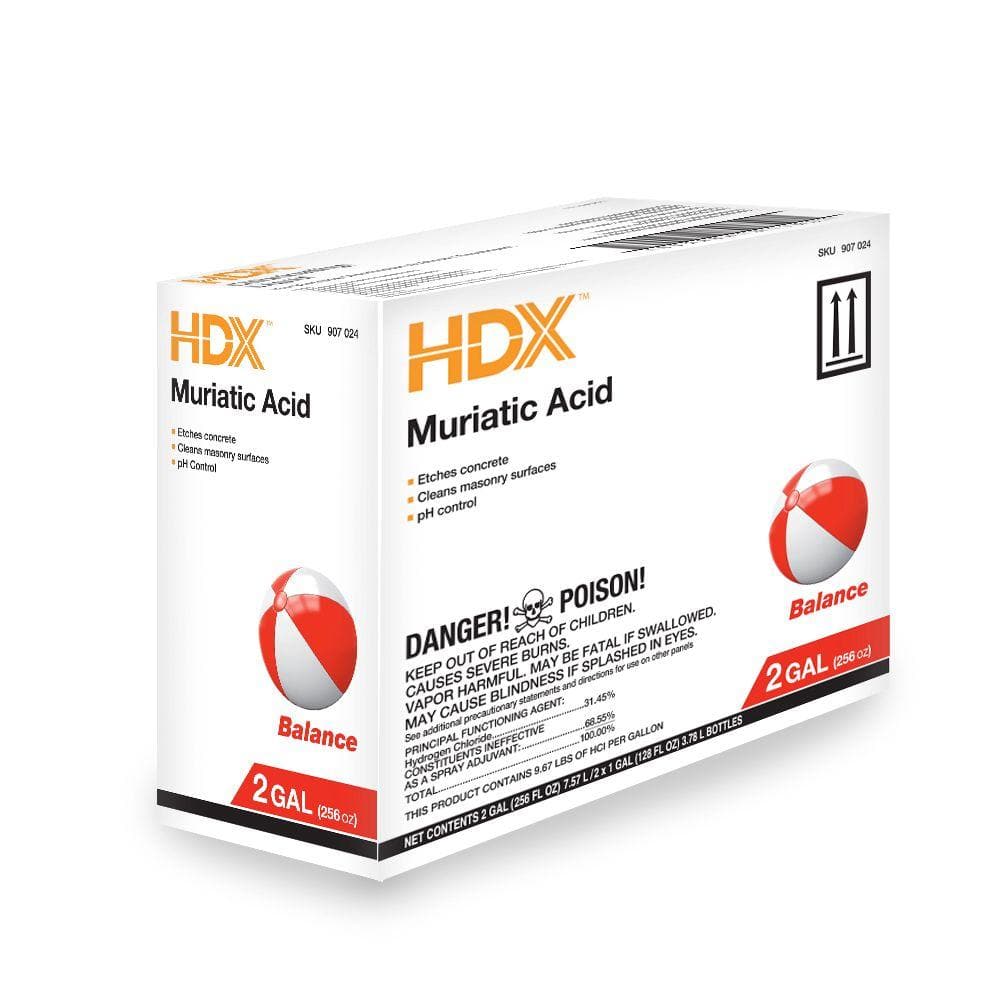 HDX 1 Gal. Muriatic Acid (2-Pack) is a powerful pH reducer for your swimming pool. It comes ready to use, with no pre-mixing required. This fast-working chemical helps prevent scaling caused by calcium-based