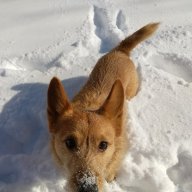 Feb 28, 2021
50
Surface

Vinyl
We have 3 adults in our house (my mother lives with us), and none of us has ever owned a pool of any kind beyond the inflatable we used last summer! We have two boys ages 7 and almost 9 plus some family that lives very close by, so add nieces ages 14 and almost 3. Pandemic summer #2 is coming, and these Virginia Beach summers are very long for us having grown up in New England...
So we're getting a pool!
We have decided on a 54" deep 27' round above ground pool. None of us are into diving, so we don't need a very deep pool, and by going with the less expensive above ground purchase and install, we can afford more in the way of upgrades, surrounding deck, and toys
We have quotes and info from 2 reputable, local pool companies. I've done quite a bit of reading and asking questions about metal vs resin, liners, pumps...but I'm struggling with fully understanding and deciding on filter system, which is how I ended up here. One dealer wants to sell us a Frog mineral system, and the other suggests the SimpleSalt system, and after all of about 5 minutes on TFP, I'm now convinced they're both expensive garbage!
Hoping to learn more so I can confidently make a decision and get our