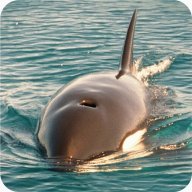 Nov 12, 2017
8,475
Pool Size

12300
Surface

Plaster
Chlorine

Salt Water Generator
SWG Type

Pentair Intellichlor IC-40
The Pentair IntelliFlo series is considered by many here to be the gold standard of pool pumps. It's what I have (and all I know), so I can recommend that one.

It might very well align with the pipe positions of the WhisperFlo, so you shouldn't have to do much plumbing, so yes it should be a fairly simple DIY process. But... Pentair warranty lengths plummet for DIY installation. On the flip side Pentair installers charge exorbitant rates. Tough call. Sometimes the markup for a pro install can buy a second pump, which leads to the rationalization that DIY is still worth it even if the pump dies post-warranty, because you have enough money saved to buy and DIY install a second pump. So shop around, maybe get a few bids for a pro install, and do the math regarding the warranty "risk vs reward."

No, you don't need to change out anything else. I don't see automation or SWG in your signature. If you have either, then pump brand can play a bigger role in your decision.

Most here recommend that you install a new pump with pump unions, so that subsequent replacement and/or just pulling it off the pad for repairs is greatly facilitated.