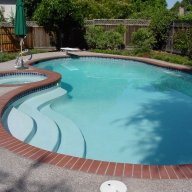 TFP Expert
LifeTime Supporter
So this would indicate that I should have a Hartford Loop. Any specs on height, width?

Edit: But then again, the quoted post was for putting a loop at the spa - mine would be at the equip pad ... so guess I'm still not sure.
Hartford loop at the pad is worthless. Won't accomplish anything except maybe keeping the blower dry.