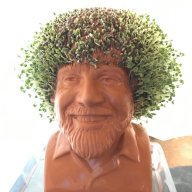 TFP Expert
Platinum Supporter
May 23, 2015
21,408
Pool Size

16000
Surface

Plaster
Chlorine

Salt Water Generator
SWG Type

Pentair Intellichlor IC-60
I did a quick check in my area ... only one outfit refills tanks as far as I could find (the rest only exchange) and the price is roughly $2.50/lb to fill a tank.

I did some quick calculations for my pool and 1 lbs of CO2 gas injected is the equivalent of adding about 35 fl oz of MA. That much MA lowers my TA by ~ 8.5ppm which is what I typically will add every 7 days or so. I think the last time I bought MA, I spent about $5/gallon. So each acid additions roughly costs me about $1.40. If I use an equivalent amount of CO2, about 1 lbs, it costs $2.50. So it would cost me about $1 more using gas injections.

Of course, there is the convenience factor of using a dosing system and CO2 injection doesn't affect TA so the CSI will remain more stable. Also, no chloride is added with CO2 injection.

I would say that, in general, the cost of using gas versus liquid is more for just about anyone but it's not prohibitively so. And, if it gets you the convenience factor you're looking for, then the reduction in hassle is likely well-worth to additional cost ... most people that own pools already factor in the "luxury cost" to their monthly budgets so haggling over a few extra dollars here or there during a swim season is not really all that important. And you can always switch back to using liquid in the winter when the acid/pH demand is a lot lower and save the gas for the swim season.
Last edited: