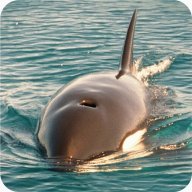 Nov 12, 2017
9,595
Pool Size

12300
Surface

Plaster
Chlorine

Salt Water Generator
SWG Type

Pentair Intellichlor IC-40
Guys, I'm getting ready to add salt and fire up my SWG. Can we discuss in a new thread (or would you rather I add on to one of my existing)?
A recap. I've had an SWG installed since mid-last year. The installer/pool guys never got it producing chlorine. At least not so that it was the exclusive source. Since then I've replaced the pebble and the water. I've been running as a fresh water pool since. And I've got the SWG "unplugged."
I want to get going on prepping the pool for SWG operation, so that I'll have the water all balanced for it as soon as the water warms up. So I'll be adding salt and CYA and "relearning" to some degree where my pool likes to be, in terms of pH and FC.
But for just today, I want to add some CYA. I feel my chlorine consumption might be high, but more importantly, while the test water got a bit less than clear, I've always been able to see the black dot in the CYA test. I hesitated to add any before now, because I had originally added the correct amount for my pool volume. But I've been messing with draining and rain water fills, etc, so now I'm certain the CYA level is low.
• Is this stuff OK, from Lowes? "Clorox Pool&Spa 4-lb Stabilizer Pool Balancer." Label say 100% cyanuric acid...
• Any shelf life or expiration issues to worry about with CYA?
Sock method, hung in front of deep end return. Run pump 24 hours per day for a few days. Squeeze sock periodically. Don't clean filter. Wait a couple days to test.
• Did I miss anything?
I'd just like to get it to 30 for now. Any suggestions about how much to try first? I originally added 1 gallon of Leslie's liquid CYA, but have drained several inches off the top a few times, and it's rained a few times.
I'll tackle the salt and the rest of the CYA in a couple weeks.