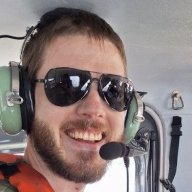 Silver Supporter
Bronze Supporter
TFP Guide
Oct 20, 2017
1,343
Pool Size

15000
Surface

Vinyl
Chlorine

Liquid Chlorine
The ControlOMatic line of SWG's have good reviews on Amazon. Maybe that's the way to go. I can provide simple instructions for guests, but there's no way to force them to do anything so I need some sort of fallback to keep things decent between weekly cleaning/maintenance between guests.
Even if they do add something, you'll need something else to add chlorine through the rest of the week anyway, or after a weekend of heavy use it won't make it till next weekend with a single dose of chlorine added afterwards. Spas have huge FC demands with heavy usage, and I imagine at a rental if used it's likely to get heavy use.
Even a non-automatic SWCG will be better than nothing, though you'll still have to rely on your renters putting it into the tub after use, as the hang over SWCGs are supposed to be removed before using the tub. Well, I should say the manual for my Saltron Mini says to remove before use, I cannot directly speak for other hang over brands.
Be sure to get at least one spare set of filters, you can remove and take one set for cleaning and immediately replace with a cleaned set.