One word best describes this TFP user, and that's GIF.
I would hate to count how many GIF's Rob has shared with us over the years. Since 2018 Rob has kept us laughing while helping us with our pools. Let's learn more about Arizonarob, a TFP Guide.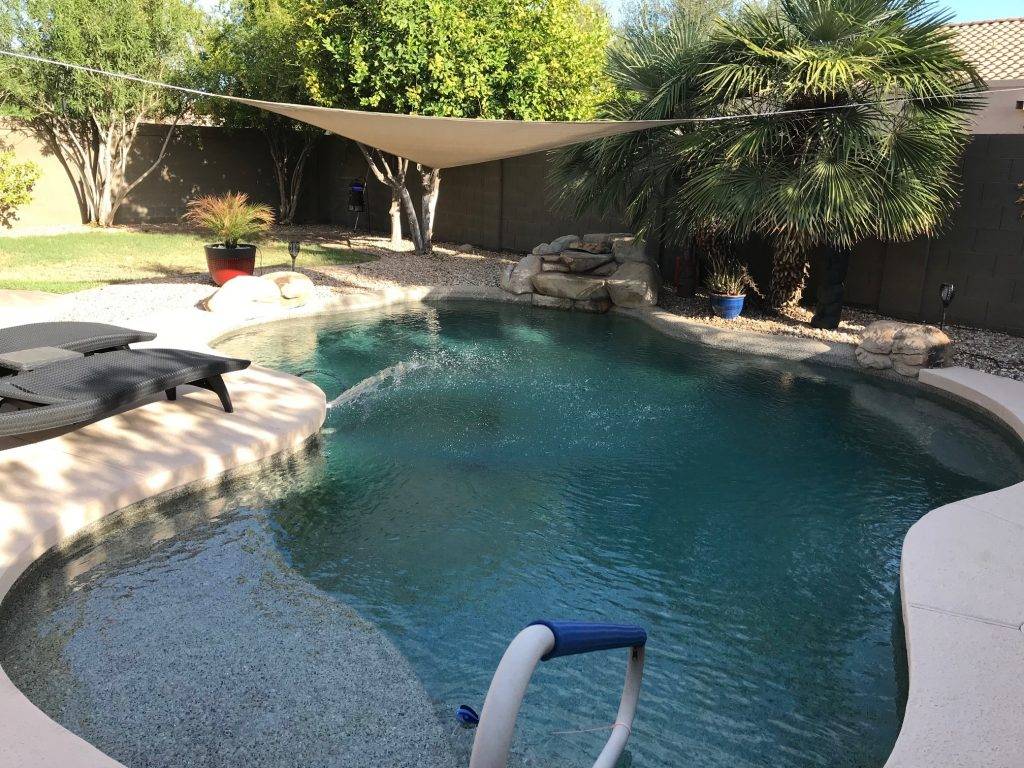 This is our first ever pool. It's a Free form sport/play pool, 3 1/2-5-4ft deep with pebble tech finish. Most of our equipment is from Hayward. Testing is done with a K-2006, and of coarse a Speedstir.
I was a follower of the Clorox flock and had nothing but problems. I knew there had to be a better way to do things, so I started looking around the web and found TFP.
When I was clueless about how to care for my pool, I posted questions on the forum and was amazed at how many people jumped in and guided me step-by-step till I understood how to do it. (And most importantly, WHY to do it a certain way.) From that point on, I've stayed to return the favor and add whatever else I can to help other people fix and maintain their pool.
Also, this forum is a great mix of people from all over the U.S. and other countries, that bring a wealth of information on other topics found in the different sub-categories on the site. With the help I've gotten on TFP, it's truly become fun taking care of my pool!
What is your profession/former profession if retired?
I've been involved in the A/V (audio/visual) business one way or another for over 30 years. My latest stint has been on the commercial side of the industry installing multi million dollar systems in businesses, Schools, Hospitals, and Military applications.
Any pets, and do they enjoy to swim?
2 cats/fur balls. I've wanted to teach them to swim, but they don't make enough band-aids for that endeavor!!