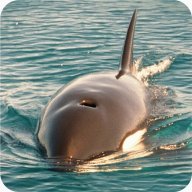 Nov 12, 2017
7,808
Pool Size

12300
Surface

Plaster
Chlorine

Salt Water Generator
SWG Type

Pentair Intellichlor IC-40
Has anyone had good results with either singular or combined ionizer, ozone, UV system?
Absolutely. The PBs that sell them. Some of them put those results in their bank. Others use those results at the mall or local bar. It varies, but they're all getting good results.
What the PBs don't tell you is that all of those systems also require the use of chlorine in the water. That's because without the chlorine, the water would not be safe to swim in. The same amount of chlorine, in fact, that you would get from using an SWG. Does that tell you something about the effectiveness of those systems?
- Green hair comes from the very chemicals your PB is pushing on you (copper), not chlorine. The silver he wants to use can stain your pool's finish (the copper, too).
- Itching skin comes from CC or mis-balanced pH, both of which we teach you how to avoid. It doesn't come from chlorine.
- Pools
do
benefit from UV. The sun provides more than is needed, forever, for free.
- It is the level of CYA in the water that determines the effectiveness and "harshness" of the chlorine, as much as the amount of chlorine. We teach you how to get both levels correct.
- Once you get the correct levels of CYA and chlorine in your water, your pool will be unable to grow algae, no matter how much sun is shining on it.
- There are pros and cons to sand vs DE vs cartridge filters. Any one of them can handle the sand storms. And we can show you how to keep the sand from ever getting to the filter in the first place, if you like.
I gotta hand it to you, you managed to cram almost every pool myth out there into one post! I think we've checked 'em all off for you.
If you build yourself an SWG pool and follow along here at TFP, you'll end up with the clearest-looking, nicest-feeling, cleanest, safest water possible. Bar none.
Last edited: