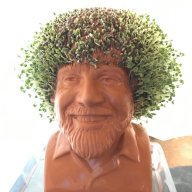 TFP Expert
Platinum Supporter
May 23, 2015
17,615
Pool Size

16000
Surface

Plaster
Chlorine

Salt Water Generator
SWG Type

Pentair Intellichlor IC-40
Matt,

When one of mine dies, that is going to be my next Dolphin purchase.. I'm jealous!!

As far as taking it in and out of your pool goes, when you take it out, I suggest you not wrap the cable up on a caddie..

My theory is that coiling the cable on the caddie and letting it sit for a few days causes the cable to become less flexible and increases the likelihood the cable will tangle.

I lay my cable on the deck with a couple of very large loops..

I think you will love it, no matter what your family names it.

Jim R.
Thanks Jim.
Yes, the guy at the shop said the exact same thing - DO NOT tightly coil the cable with sharp bends. He was ok with the caddy and just said to coil it up loose and big.
I'm pretty stoked about this little guy. Tomorrow will be its official christening and launch...wish me luck in the naming negotiations
Sent from my iPhone using Tapatalk