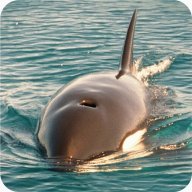 Nov 12, 2017
7,732
Pool Size

12300
Surface

Plaster
Chlorine

Salt Water Generator
SWG Type

Pentair Intellichlor IC-40
Re: Not happy with tile choice-advice please! UPDATE: Tile is not the right color

So sorry to hear of your disappointment with the tiles, and with what can be done about it. If your PB ever shows up to address the issue, you're going to be at his mercy, I'm afraid. Not what you want to hear, I'm sure, but he's got a pretty good out. Of course you can first try to see if he'll replace the tile on his dime. But I can't imagine that's likely to happen. I do believe he has at least equal culpability here, as it would have been in everyone's best interest for him to have had you approve the tile that showed up. But he's going to say you picked the tile, and you signed the contract with a clause that basically gives him carte blanche regarding color variation, the degree of which is nowhere defined. It would have been nice had he gone over this with you, verbally, as you say. But he did "go over it" with you in writing, which you presumably read and agreed to, which is not an unreasonable way to deal with this pretty common issue. So while you can (and should) be mad at him, and blame him, that's not going to be productive in terms of a solution. Negotiation time. Maybe he'll split the cost of replacement with you? Or only charge you his actual cost? You can hope for a miracle, but prepare for the actual cost scenario. Technically, unfortunately, he's not liable even for that.

Or... (probably equally unhelpful just now) embrace your pool, and its flaws. Pretty much all of us have to do that, to some lessor or greater degree. Virtually every build thread here expresses some disappointment somewhere along the way. It's a huge project, with lots of moving parts, and they rarely, if ever, come out exactly as envisioned. Did he get the shape right? Did he get the depth right? Did he put it in the right place!? Some here have to live with much worse than the hue of their edge tile. Much, much worse. Plus, no matter what color they are now, or even if you changed them all out, the perception of that color is going to change radically once there's water in the pool. For better or worse. Plus, they'll be half underwater! You're focusing on the tile because that's all there is in the pool just now, but it's the finish of the rest of the gunite that is going to dominate the look of your pool. This tile color issue could all just fade away in time. They didn't accidentally install pink tile. Or blue. What you have is a beautiful earth tone, that fits in well with the pool's surroundings. The color is subtle, and understated, and I think that is classy and timeless. I know it sucks that they may look like a mistake to you at this point, but I'm certain you'll be the only person that ever thinks so, if that's any consolation.