Been planning to install a skimmer and hard plumb my 18'x48" AG pool for a while now, and now I'm finally getting around to it. I've already connected my new Hayward Power-Flo LX 1HP and Hayward Easy-Clear filter, but its still using the hoses that came with my pool. Once all the parts arrive in the mail next week, I'll be installing skimmer and cutting the liner, using just the skimmer as the inlet for the pump, and I'll be replacing the plunger valve and odd jet that came with my pool with a normal ball valve and a 1" eyeball jet. Gonna use 1-1/2" PVC for the skimmer to support the weight of the water in it, since my pool's soft vinyl liner won't be able to support it on its own, and I'll be using a combination of 1-1/2" PVC and 1-1/2" flexible PVC on the return so it has a bit of play in case we get rough in the pool. I'll also be burying the electrical wire inside some PVC conduit for the power outlet for the pump (whenever the ground decides to dry up from 3" of rain every few days
). I'll post pictures as I do all this, since I know I've looked at plenty of pictures to get an idea of what I'm doing here (especially with installing skimmer and cutting the liner) and I'm sure others will want to as well.
Plumbing "blueprints"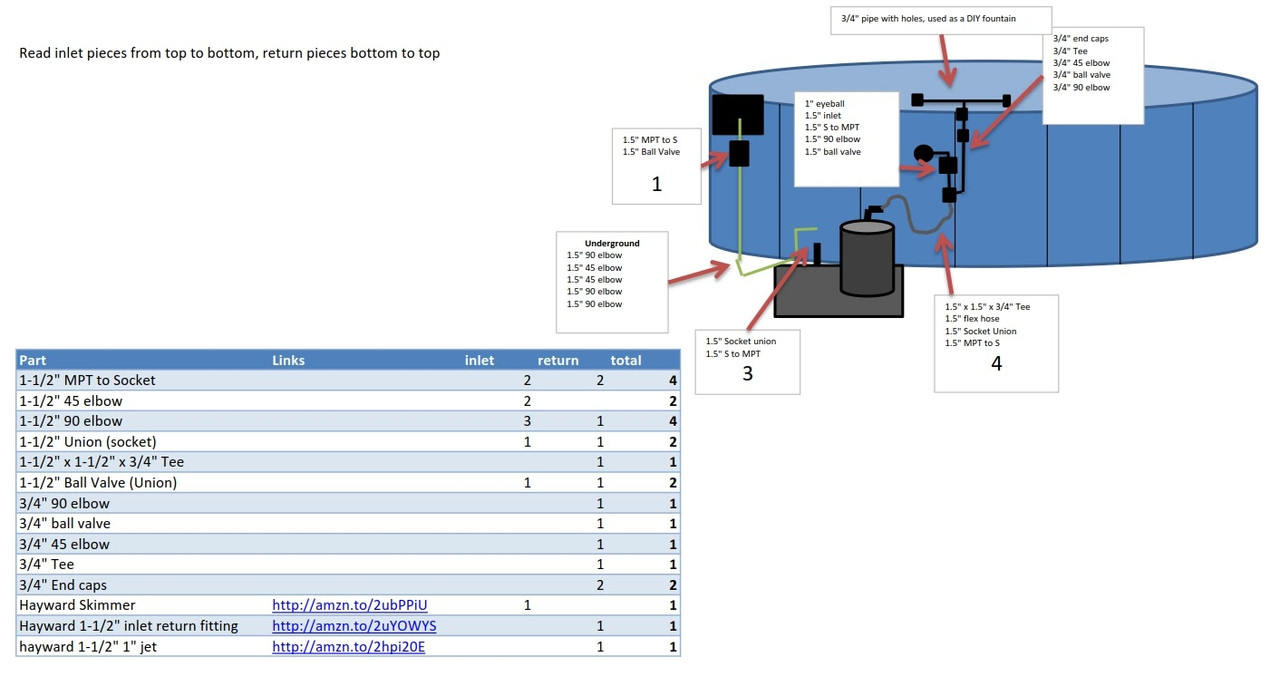 New pump and filter vs old pump and filter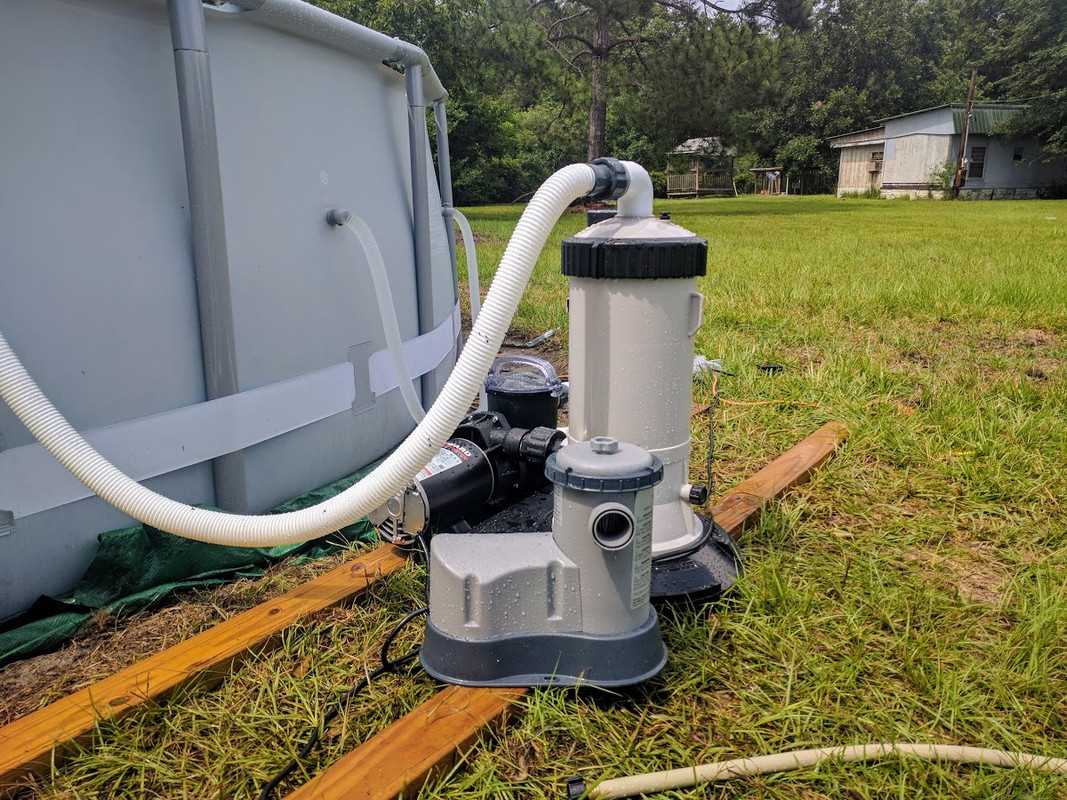 Last edited: