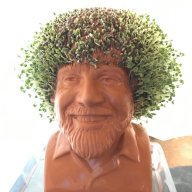 TFP Expert
Platinum Supporter
May 23, 2015
18,592
Pool Size

16000
Surface

Plaster
Chlorine

Salt Water Generator
SWG Type

Pentair Intellichlor IC-60
At almost 4 times your pool gallons, you'll be running that thing at 5%.

Hope you have automation, or I guess you could run your pump less.
I'd estimate around 25% output based on previous IC40 settings. I have an EasyTouch 8 panel and an IntelliFlow pump so I typically run low % output and long hours at low RPM.