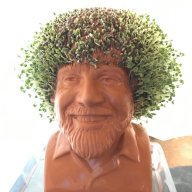 TFP Expert
Platinum Supporter
May 23, 2015
17,745
Pool Size

16000
Surface

Plaster
Chlorine

Salt Water Generator
SWG Type

Pentair Intellichlor IC-60
I think in the Southwest, dumping the pool every few years is just a way of life. I know I am due for a drain as my calcium level is nearing 1200.
1100ppm here....sad to have to dump that much water but that's what everyone around here does - swim for 5 years or so, then dump the entire pool, acid wash the plaster and refill. I think a person could literally own a small business here just doing pool drains with plaster and tile cleaning.
And I so wanted to wait to drain until I could pull the trigger on AquaBright...
Sent from my iPhone using Tapatalk