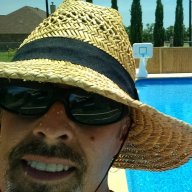 Mod Squad
TFP Expert
LifeTime Supporter
now that CYA is at 20, how do I determine SLAM bleach amount. Pool Math still says goal is 10.
Yes, an FC of 10 is as high as you want to be when the CYA is below 30. But once you are sure you have a solid CYA of 30, you can increase the FC to 12.
We help our users know just how much chlorine they need in their pools. Using this chart you will see ideal chlorine range and your Shock Level for a Slam.
www.troublefreepool.com