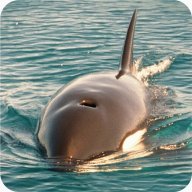 Nov 12, 2017
8,624
Pool Size

12300
Surface

Plaster
Chlorine

Salt Water Generator
SWG Type

Pentair Intellichlor IC-40
This from a Gulf Stream HP owner manual:
Plumbing Sequence

The piping sequence is: pool pump – filter – heater – solar - chlorination system(s) – pool. Rigid PVC piping is recommended and all joints secured with PVC glue. Installation MUST conform to all local codes.

Make sure water-flow is correct as indicated on back of heater.

Again, try to keep piping away from areas that may be tripped over or stepped on when operating heater or servicing. Try to keep elbows and piping to a minimum to avoid excessive pressure drop.

We use a full-flow heat exchanger

so

no external bypass is needed up to 70 GPM

.
Three interesting tidbits. This manual also mentions the need for a bypass, but not unless the flow is above 70GPM. Which would imply 90GPM would be more than this Gulf Stream HP model can handle. Also note the manual indicates the correct flow rate (perhaps optimal flow rate?) is indicated on the back of the heater. And three: "We use a full-flow heat exchanger..." which reads to me like you can throw all the flow you got at it, up to 70GPM.
Here's the reference. I couldn't actually find in this manual to which model the manual belonged:
Last edited: