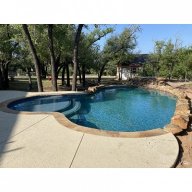 Jun 8, 2020
442
Pool Size

14060
Surface

Plaster
Chlorine

Salt Water Generator
SWG Type

Pentair Intellichlor IC-40
Is there a way to export the data, to something like CSV format, so it can be charted in excel?

Or, does the app or web site already provide charting, and I just missed it?

I think it would be extremely helpful to see trends in charts off different views .... FC loss compared to weather data over time, a time trend of pH, FC, CC, etc ....

I know I can manually input all the data into excel, but thought it would be a nice feature for the app or website to be able to export in a data friendly manner.