Just wanted to share the setup of our 8'x30" Intex Easy Set. This is our first adventure into pools and so far its been life changing, we basically live in our backyard now!
Our yard is terribly unlevel so we had to start out with a lot of digging: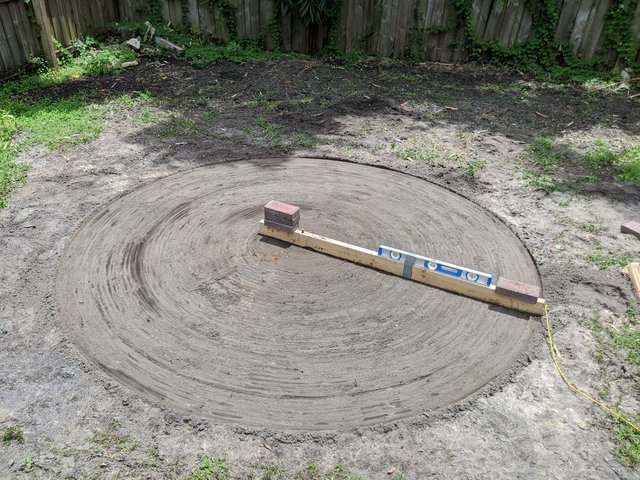 After about 3 days of working on leveling the ground I put a tarp down and filled it with water to triple check my measurements.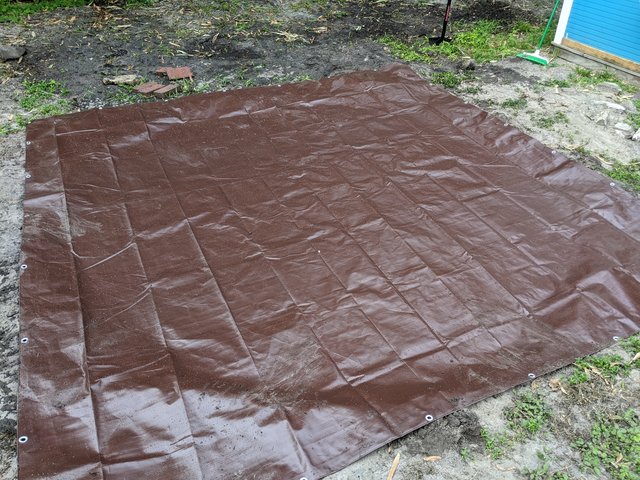 I'm about 1/4" low on the side nearest the fence, sorry for no actual picture of it full of water. After feeling reassured that it was level, I put down 3/4" gym flooring tiles.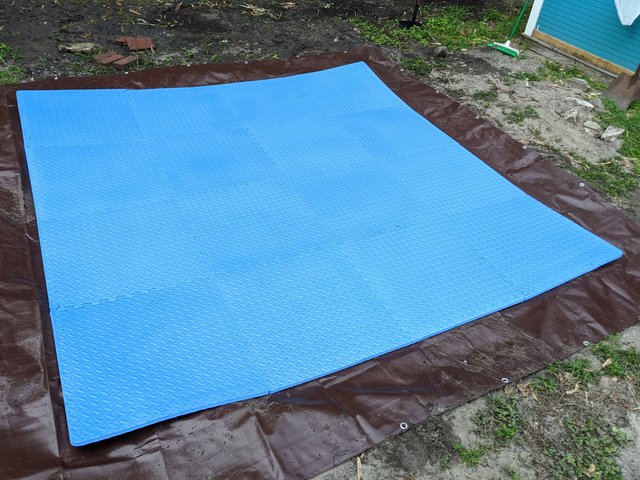 This ended up being a great suggestion from this forum and others. The pool floor feels so much better than others I've been in that don't have a pad or cushion. The only thing left to do at this point was to put up the pool.
I ended up trimming the tarp and gym tiles closer to the pool, added landscape fabric, and then did a 16" ring of river rock. My wife and I both wanted a tropical feel so we went to a local nursery to grab some plants.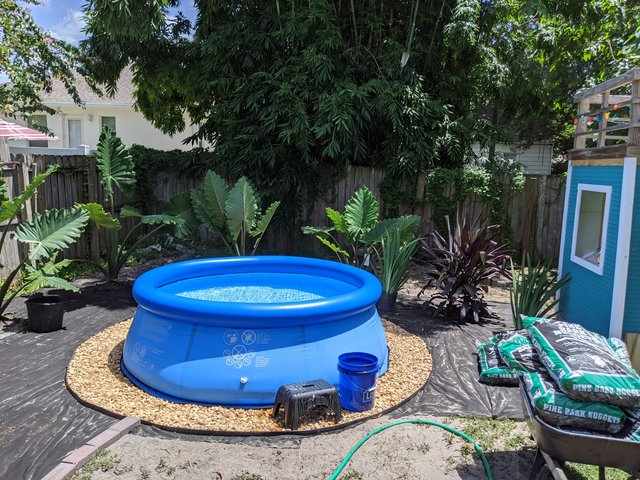 And this is where we're at right now. We added the shade sail since this part of the yard gets sun practically all day. It felt like a hot tub the first day.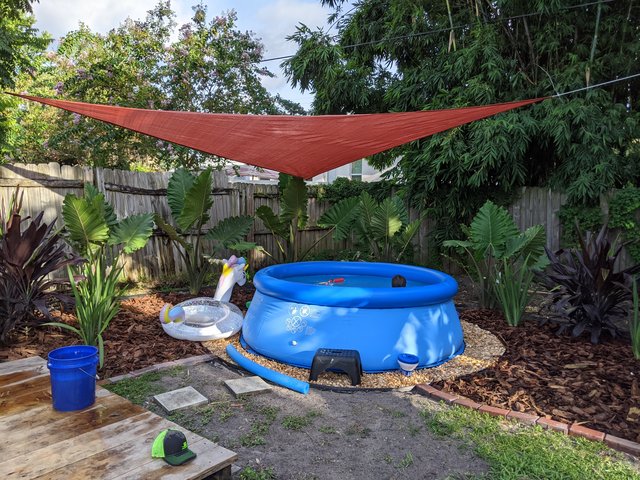 We need to get some grass to fill in this area, its been a challenge to keep the dirt out. But so far we're extremely happy!