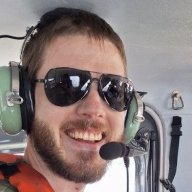 Silver Supporter
Bronze Supporter
TFP Guide
The main utility locating service is here.
Poor guy has to duck around the bushes between the bushes and the trees.
Also that's right near the property line, most likely too close to put a fence on the rear property line. So I may have to put the fence 10' back from the rear line anyway.
Ah well. If I clear the bushes and put a fence up 10' back with a gate, then that section could become a nice semi secluded area to put a hammock stand or some similar.