I just finished installing my new solar heater (
installation post here
), but I'm having trouble getting it actually set up through Screen Logic. Here's what I've done so far:
1. Connected the 3-way valve actuator to "Valve A" port on the controller. I also moved my slide valve actuator to "Valve B". Before doing this, I verified the actuator was working correctly and is in the right position. I did this by activating the "Slide" function before re-programming anything. Valve turned 180° just fine.
2. Connected the solar temperature sensor wire to the "Solar" terminals on the controller (wires are not touching...they just look like it in the photo).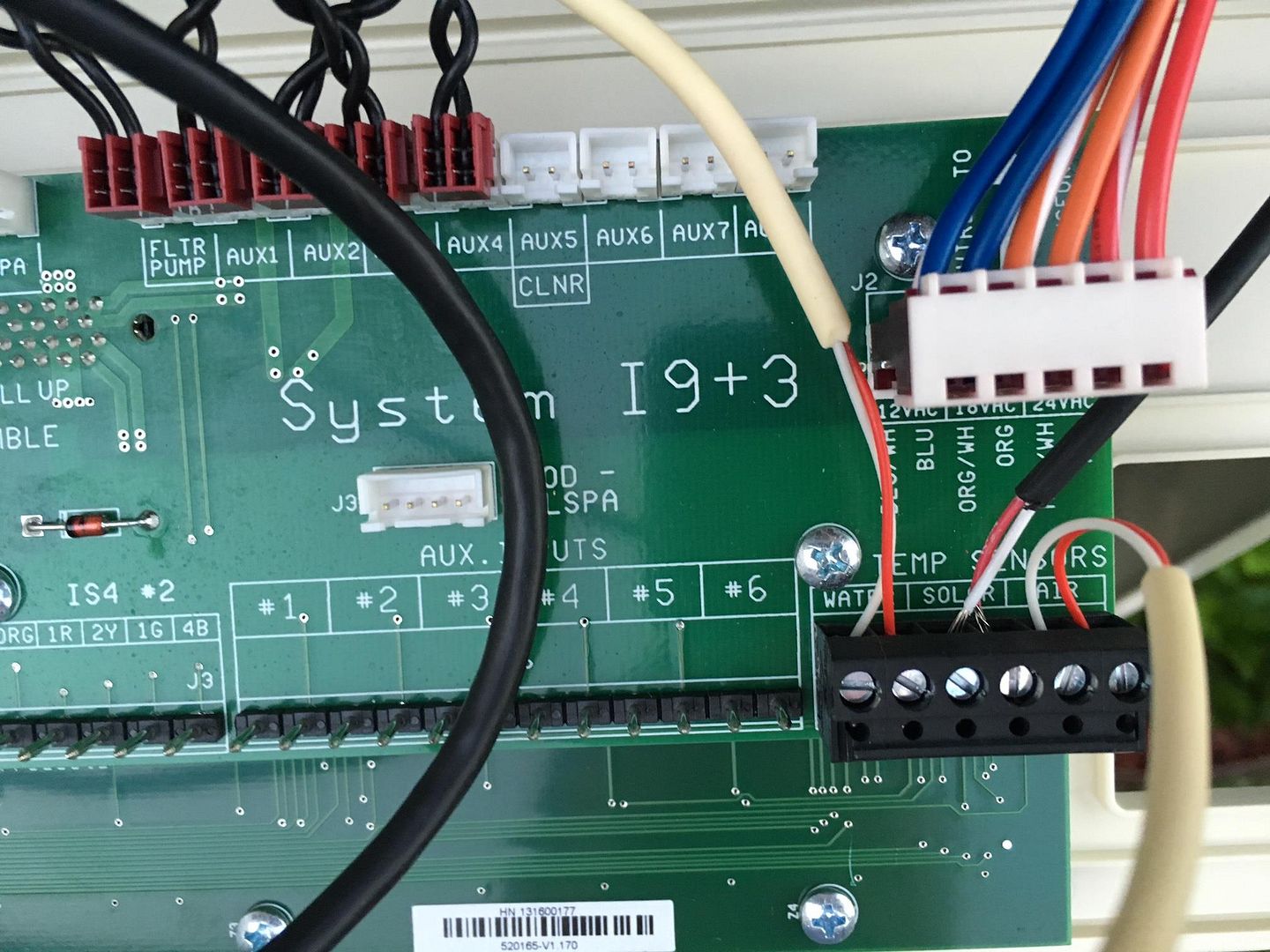 3. Checked "Solar Present" under "Equipment Configuration" and assigned "Slide" to "Valve B". Notice I cannot assign a circuit to the solar valve for some reason. Is this correct?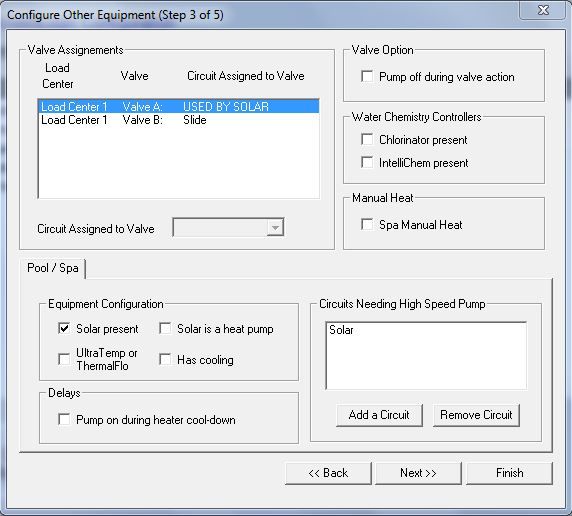 4. Added a feature circuit for "Solar" and added that circuit to Pump 1 at 2700 rpm. Not sure if I needed to do this, but I wasn't sure how else to tell the program I want the pump to run at 2700 rpm when Solar is on.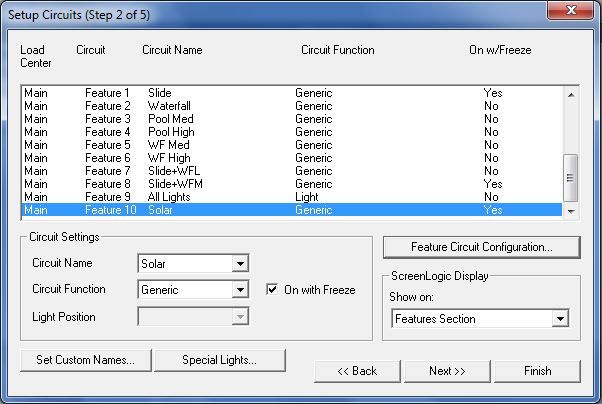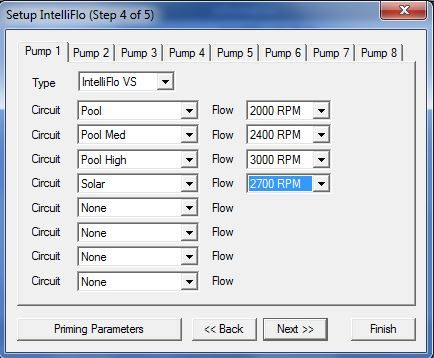 After doing all this, I'm a little unsure of
what I should be seeing on the SL home screen
as well as
how to trigger the solar to start
. One thing that seems odd is that I see a spot for "Air Temp" and "Pool Temp, but I'm not seeing a spot for "Solar Temp". I even checked to make sure the sensor is working by plugging it into the "Air Temp" terminals on the controller, which works...it reads a temperature. Does the SL just not display the "Solar Temp"? Seems odd if that's the case. Here are two screens where I would expect to see "Solar Temp", but I got nothing: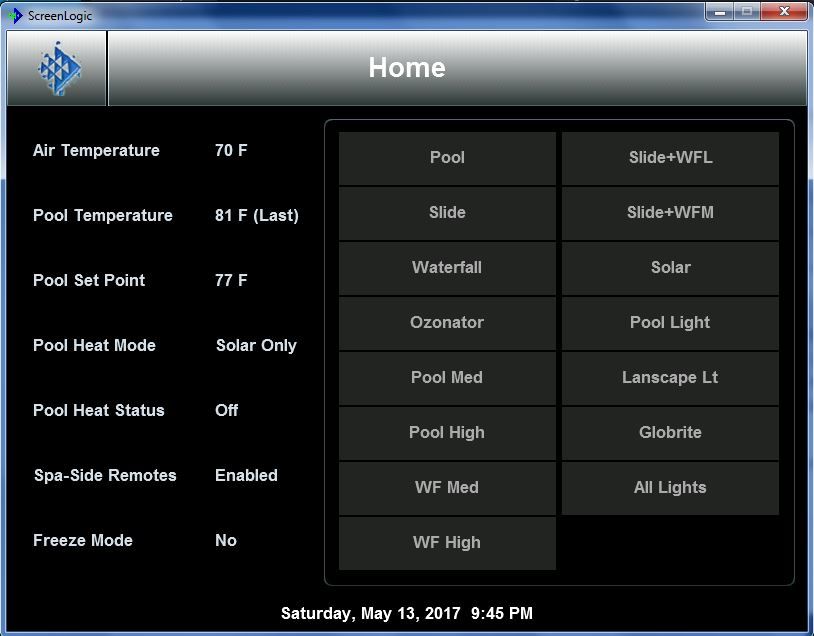 Here is what the main pool screen looks like and how I have my desired pool temp set: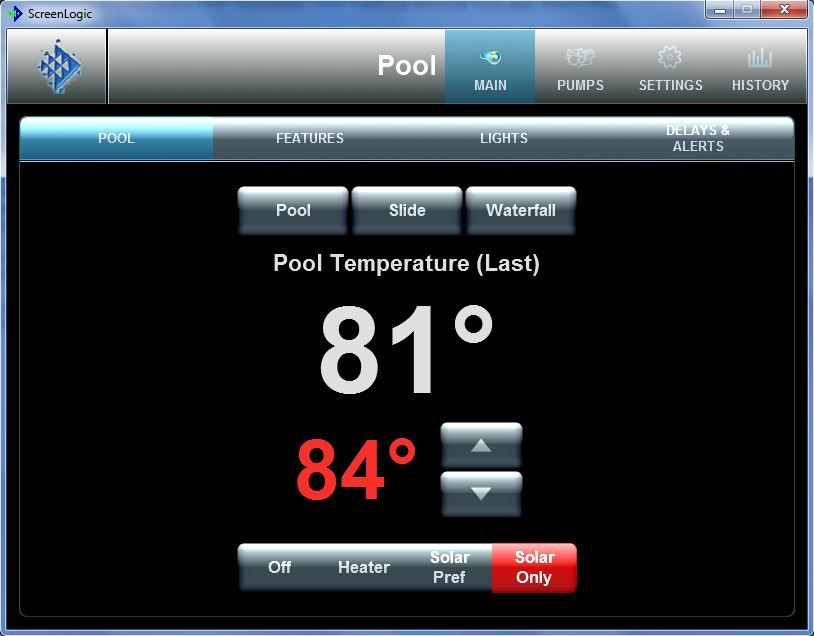 Does anyone see what I might doing wrong here?