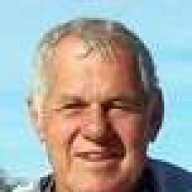 Admin
Mod Squad
TFP Expert
Platinum Supporter
LifeTime Supporter
In The Industry
Hi, Folks, We typically don't use the forum for customer service but we need to get this info out.
Over the last week or so we have received complaints about the drops in the TF-100 reagents not forming the right size drops. Today, we put together enough info to figure what happened.
There are two tips that look almost identical....a control tip (which produces drops) and a fluid tip which is not designed to produce drops but simply dispense fluid.
Our plastics supplier apparently co-mingled some of these two tips into a single box and shipped it to us.
We unknowingly have installed some tips that were incorrect.
Neither us nor our supplier has any way of knowing how many are in there so we hope you'll help us.
Here is a picture of the inside of both tips and here's what to do.
1. Simply bend over the tip until it "pops" off (pretty easy to do)
2. Look at the inside of the dropper tip. If it has the little vanes and center bar, like you see on the right, it is the correct tip. Simply snap it back on and your done.
3. However, if it looks like the one on the left, it will need to be replaced. Snap it back on and count it.
4. As you have time, please look at all the tips in your kit and take note of the bad ones.
5. Now, please send your name and shipping address to [email protected] gmail.com. Say, "Please send me (XX) tips". We'll get them right out.
6. If you are replacing reagents, you have a quick fix....simply snap off the tip from the new reagent and if it's the one that doesn't belong, replace it with the tip off your old bottle and you're done.
That's it. We'll turn them around quickly and get them right out to you. We'll put some rubber gloves in the envelope so you won't get messy.
We are really sorry this mistake happened. These folks have been our very good suppliers for 7 years so we are not throwing them under the bus......it's a mistake any of us could have made.
As always, TFTestkits is appreciative of the business you give us. Quality Control is not to be taken lightly and we have already made the steps to make sure this doesn't happen again. Please give me a call if you need further help with this. (863) 314 6987