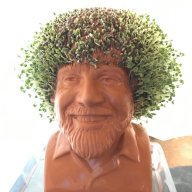 TFP Expert
Platinum Supporter
May 23, 2015
21,405
Pool Size

16000
Surface

Plaster
Chlorine

Salt Water Generator
SWG Type

Pentair Intellichlor IC-60
Stupid DOCSIS 3.1 modems only do Gig downstream. Cox only allows 35 Mbps up since the upstream is DOCSIS 3.0... So likely that's likely Matt's limitation being a fellow "Tucsonan" (not "Tucsonian" or "Tucsowegian" they get mad at you for those two, so I say them often). Though the downstream of the movie shouldn't really effect the upstream on most consumer connections

. I am sorry I missed it but I had my windshield replaced and the first one was defective.. so I had to do it again right when you were having the stream. The roads in Arizona are a mine field. I've never lost a windshield before coming here, and so far I've lost three. Almost one per year.

I'll try to watch the recording of it tonight...
If it doesn't have it, you should get your auto insurance to add an auto glass line item. Here in AZ, replacing a windshield is practically a yearly event due to (idiot) truck owners that don't have mud flaps installed and commercial trucks that kick up the rocks and stones on our roads (Tucson doesn't budget for road sweeping unlike where I lived in CA where the roads were swept and rinsed ever other day practically). Both of our cars are on their 3rd windshields.
I don't pay for Cox GigaBlast because it's a worthless gimmick. We don't do cable TV and the ISP house phone only gets used to control our HOA's entry gate. Otherwise it's there as my phone-spam diversion tool. I have a Premier plan that gets me 240Mbps down and 10Mbps up which is more than enough for our family's needs. I just wish they'd raise the 1.25TB monthly limit as we usually get close to that in the off-school months. It was 750GB a few years ago and that was annoying because they would meter the connection down to a slow analog modem level (AOL days!) for the remainder of the month.