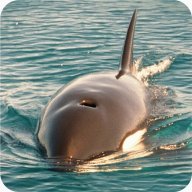 Nov 12, 2017
8,446
Pool Size

12300
Surface

Plaster
Chlorine

Salt Water Generator
SWG Type

Pentair Intellichlor IC-40
@PCR

, you've hit upon some of my in-pool-spa resistance. You want to be able to use it year-round. And don't you want it to be all it can be in terms of comfort and relaxation? PBs love to build 'em. They make a ton on those. Owner's love how they look on the plans: "Oooh, look, a waterfall!" But they're total inefficient at what they're supposed to be. You have to dump all their heat every day into the pool, so you have to heat it all the way up every time you want to use it. And (to me) they're just a hard, rough, underwater concrete bench with some bubbly water. A stand-alone is what a hot tub should be: multiple stations (differing heights, and positions), dozens of jets massaging you, and your feet, and your neck. Reclined, smooth, fiberglass comfort. And hot and ready to go, 24/7 if need be.

Of course, if your thing is to stew in a small, round concrete pit with a dozen people, then a stand-alone can't provide that where an in-pool can.

What I want to see someone build is a raised pit near the pool that houses and disguises a stand-alone. It would look like it was part of the pool, and provide a similar ambiance as it would be half-surrounded by the pool. The pit's walls would be of the same material, or complimentary, to the pool's, as in-pools are done. And could even have a water feature that simulates an in-pool's spillway. So it would look like an in-pool, but have all the bells and whistles and advantages of a stand alone!
For the OP's pool, this pit could even have a similar mote around it, to match the sunken sitting area, that would tie everything all together. Now THAT's a pool!