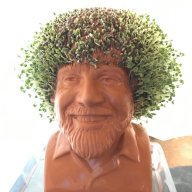 TFP Expert
Platinum Supporter
May 23, 2015
17,615
Pool Size

16000
Surface

Plaster
Chlorine

Salt Water Generator
SWG Type

Pentair Intellichlor IC-40
... and the landscaper came. The pool is full of grass clippings!!! That sealed the deal. For me thats no way to live....
.... OR you could send a picture of your grass covered pool and tell the landscaper to be more careful next time .... I dunno, just thinking outside the box on that one
We will all be very interested to hear how your new $450 "pool boy" works out ...