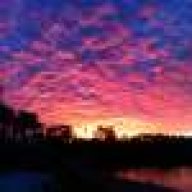 Bronze Supporter
LifeTime Supporter
TFP Guide
I'm really asking here for thoughts on media size per quantity. I'm upsizing the sand / media filter to match the VS pump to maintain 2" plumbing throughout. The manufacturer recommends 7 bags of fine media with 4 bags of course media. But as this will be a small pool with a big filter, running mostly on lower speeds, maybe I would be better with 8 bags of fine with 3 bags of course.
So here's the detail. We are about to build a new pool. A small one. 5 x 2.9m (16' x 9.5') @ 20kL (5.3kUSgal). The manufacturers confirmed what I have always thought in that a mix course and fine media will eventually mix. So once mixed I'm thinking an extra bag of fine would help the filtration capacity without constricting the flow.
And while I'm here I would like to introduce a new brand
Insnrg
, pronounced in-sin-er-gy. These are produced by the people that bought us in AU the Astral range. I love the look of the pump and SWG but I'm afraid it's beyond my budget.
Last edited: