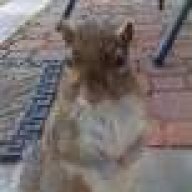 Silver Supporter
Bronze Supporter
Jun 7, 2018
1,008
Pool Size

36000
Surface

Plaster
Chlorine

Liquid Chlorine
My pool's water level is down an inch from usual thanks to a recent heat wave. In the pool today for the first time since the heat and smoke from wildfires, I noticed scale at the waterline on one end of the pool and a bit in the adjacent corner. Some of it won't rub off using my scrubby mitt.
What's different about this side of the pool?
It's the shallow end.
It's the north side. There's a tish of scale on the east side at the north corner.
It's where the pool cover doesn't quite reach to the end when closed.
My test results are in my profile. CH is 380, pH is stable around 7.5 and CSI has generally been between -.3 and +.3.
Fill water from the tap is:
FC 0
CC 1.5
pH 8.5
TA 50
CH 40
Salt 200
Pool School says pumice. Is there anything less messy to remove a line of scale? Should I replace some water to lower CH?