Howdy all!
I wish to start off by thanking many of you for your guidance through my research. This is our first pool which we have ever owned. We will be using the BBB method once we have a firm grip on pool ownership.
Along with the pool build we are constructing a new covered patio area, a stand alone spa, solar heating for the pool, build a new storage shed and various small landscape projects.
I am behind posting so I will do a series of photos and a brief time line:
We signed the contract on August 25 2007. Layout on September 10, excavation week of September 10'th, rebar install on September 21 and plumbing on September 24. Once the plumbing inspection is done, we are then onto Gunite.
Layout: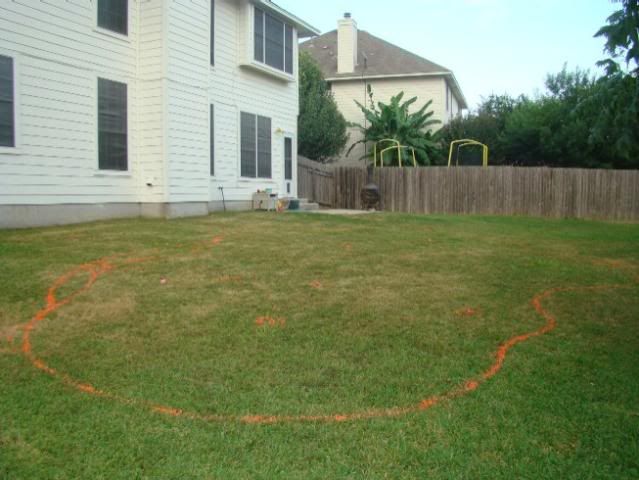 Excavation:
Rebar: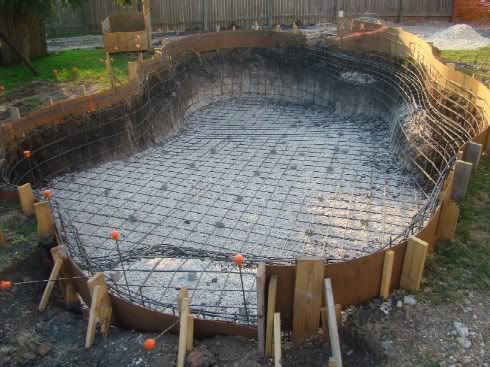 Plumbing: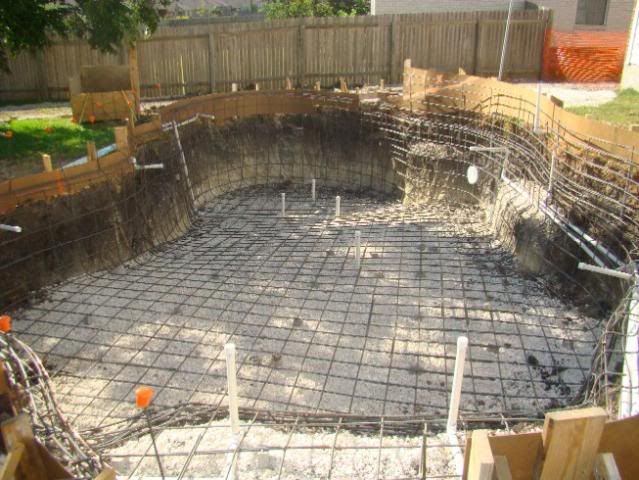 I still get amused to see so many water lines which are used in a pool install. We have 11 of lines total for our pool.
Equipment Pad: