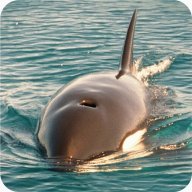 Nov 12, 2017
8,624
Pool Size

12300
Surface

Plaster
Chlorine

Salt Water Generator
SWG Type

Pentair Intellichlor IC-40
Hmm, didn't follow some of that, but that's OK, I'm slow! It seems to me a shade sail would cut down on your "start up, shutdown" chores. No umbrellas. No sun block (which is better for your pool). Maybe even less covers if that stuff was left under the shade of a sail. No? 'cause I'm with ya, and why I never got a pool cover. I want to just jump in and then get out and walk away. Here's a look that I really like that might cut down on the once-a-year shade sail chore (I put mine up in spring, down in fall, not everyday!). Not one big one, but a bunch of smaller ones (much easier to handle, I put mine up by myself):
I think that looks amazing.
Here's a whole gallery of ideas
. This particular company makes a very good product (it's what I own).
And I had to put up a couple poles myself. One is completely hidden in a tree. The other I plan on disguising eventually with some sort of vine, but for now I don't even notice it any more. I can show you how I did it if you're interested. And I would argue that shade sails are way more attractive and much less view-inhibiting than umbrellas.
Anyway, just brainstormin' with ya...