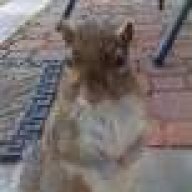 Silver Supporter
Bronze Supporter
Jun 7, 2018
1,154
Pool Size

36000
Surface

Plaster
Chlorine

Liquid Chlorine
I recently upgraded my pressure-side cleaner to a Polaris Quattro P40. (I always thought it said "Quattro PRO" but it's "P40" with my glasses on.) It cleans much better than my old 3900.

The Quattro runs 2 hours a day under my Infinity 4000 autocover. It climbs the walls pretty aggressively, which makes me wonder whether it might damage the autocover by hitting it too hard.

So I'm asking whether anyone's experienced such damage. Hopefully, I'm just over-thinking this and being a worry-wart.