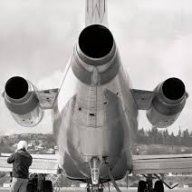 Sep 8, 2018
40
Pool Size

10000
Surface

Vinyl
Chlorine

Salt Water Generator
SWG Type

Pentair Intellichlor IC-20
So I had my pool installed last year, and started up in May. I ran the pool all summer with great water chemistry (thanks).
I had the pool builder close to maintain warranty for the ridiculous price of $400 CAD (around $320 USD). I'll be opening the pool myself. So I opened up my filter and find the filter elements are just trashed, and the inside of the filter was full of dirt. I think for $400 they could have at least gave everything a rinse. I'm assuming they didn't even open the filter, and just drained it.
Anyway, the real question, should filter elements be breaking down after one year? The "baffle" on the ends is disintegrating and flakes off to the touch. Also many cuts from who knows what.
To be clear, the pool was installed and started in May 2020 and the filter hasn't been touched until now.
Questions:
1) Is this normal wear / use?
2) What can I do to prevent / minimize this in the future?
3) Best places to buy replacement cartridges?
The manual lists p/n: R173576, while the sticker on the filter specs p/n: 17-8584
inyo has one for $55, while Amazon has 4-packs for $150-220 depending on brand. I imagine these are mostly from the same factory with different labels slapped on them.
I'm in Canada, but have a US shipping address available.
Thanks