After reading TFP for about 7 months, it's finally time to write our first post. Fortunately, that means our pool build is right around the corner. Going through the pool design, builder quoting and number crunching proved to be more work than we ever thought.
We live in the Humble / Kingwood, TX area (Northeast of Houston) and live on an acre lot. When we purchased the house, it already had an existing koi pond and putting green. The koi pond and waterfall were very nice and soothing. There were just two issues: cleaning it twice a year and the fear of dogs tearing a hole in the liner. Plus, I could never convince the wife that laying out and taking a dip in the pond was a proper alternative to a pool. The putting green was starting to wear thin and would need to be replaced in about 5 years. That being said, we decided to save up and build a pool.
We started interviewing / meeting with pool builders in March, yes I know that is a long time ago, but it gave us a real number to save for. We actually thought we could build a pool for 35k with all of our wants…….HAHAHAHA
We had the following pool builders quote our pool:
Anthony Sylvan
Cody Pools
Blue Lagoon Pools
Houston Cool Pools
Platinum Pools
Aqua Clean Pools
Pool N Spa Artistry
We narrowed it down to Blue Lagoon, Aqua Clean and Pool N Spa Artistry.
We ended up choosing Pool N Spa Artistry based on past references and workmanship. The owner Robert Salinas has done work for our family and friends for a long time and he gave us the best feeling through the bid process.
Here is a list of our wants:
- Waterfall
- Lagoon Style
- Patio slab for future outdoor kitchen
- Large Sun Shelf
- Stamped Concrete (not overlay)
Here is what the PB came up with.
Pool - $50,000
Notched Beam for Waterfalls - $950
Accent Boulders (labor) - $400…. We have plenty of extra moss rock.
Extra sq footage of stamped concrete - $1400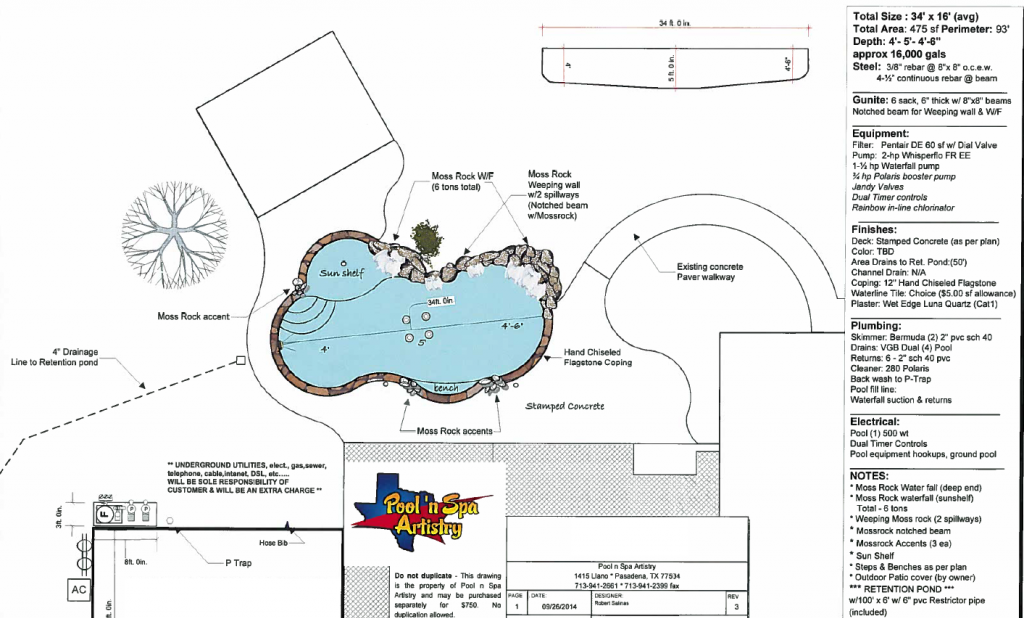 Since we live in the City of Houston and on a lot larger than 15k square feet, we have to have a detention pond. Yes, you read correctly.
By definition, a detention pond detains storm water. Used in industrial and residential areas, it is a basin designed to collect a specific amount of rainfall and floodwater that slowly drains to a planned separate location.
This lovely bureaucratic nonsense adds another $3000 to the total price tag.
I have attached some pre-pool and demo pictures. We saved money by doing the demo ourselves. We had to plan in advance, since heavy trash comes once a month.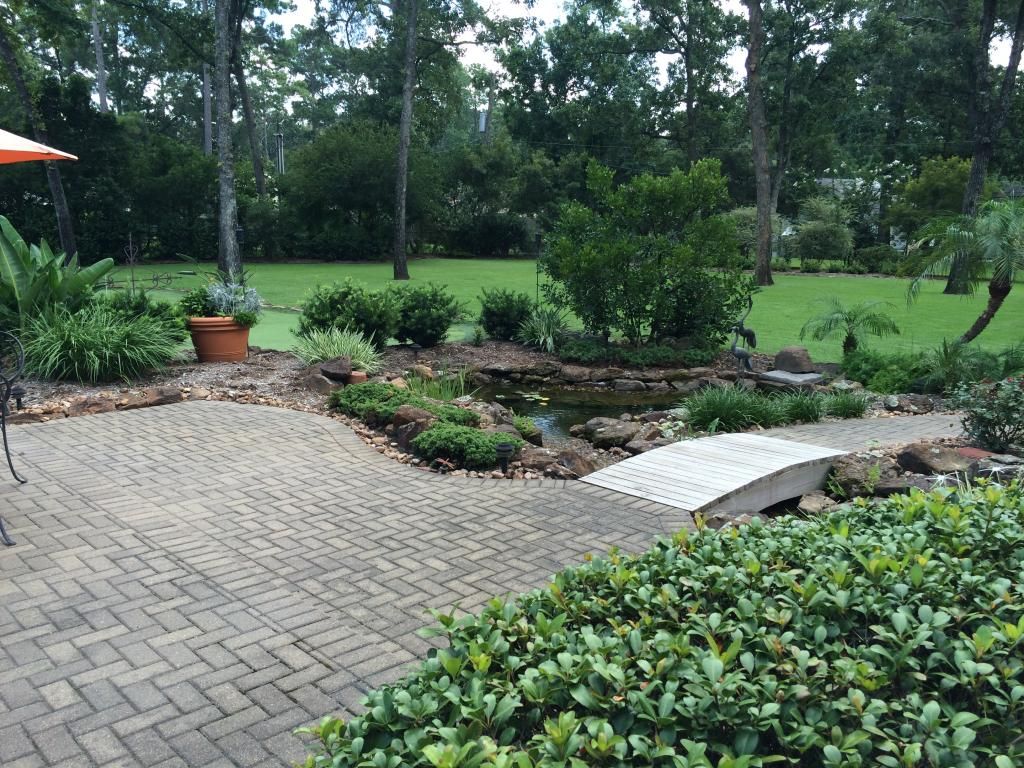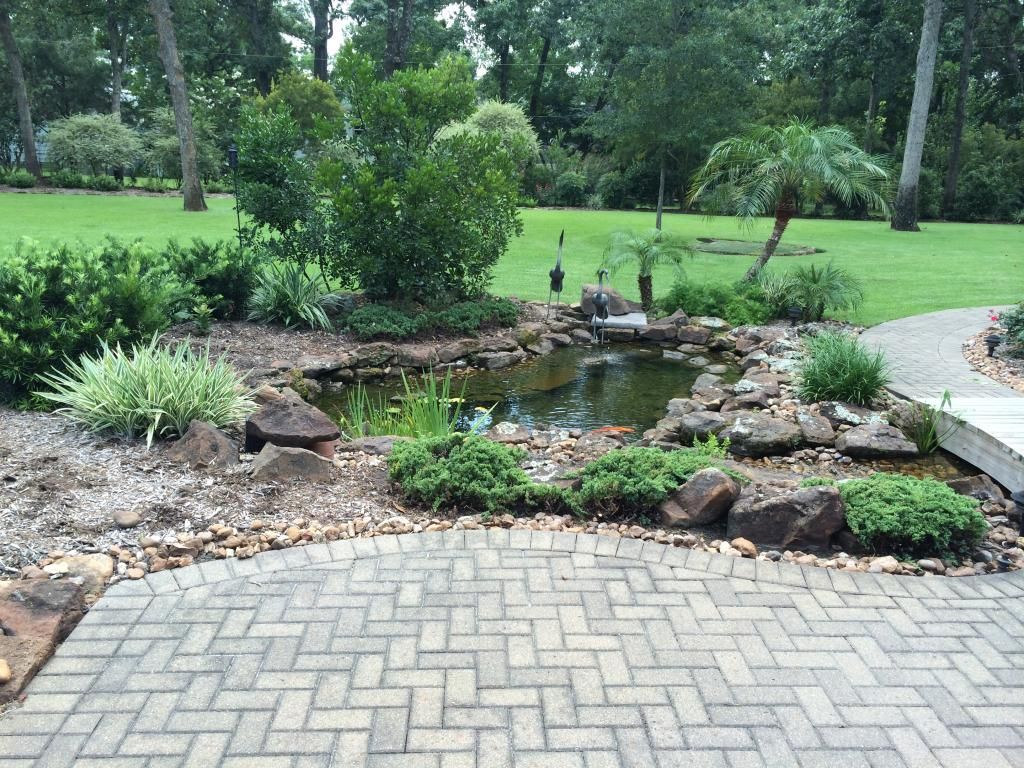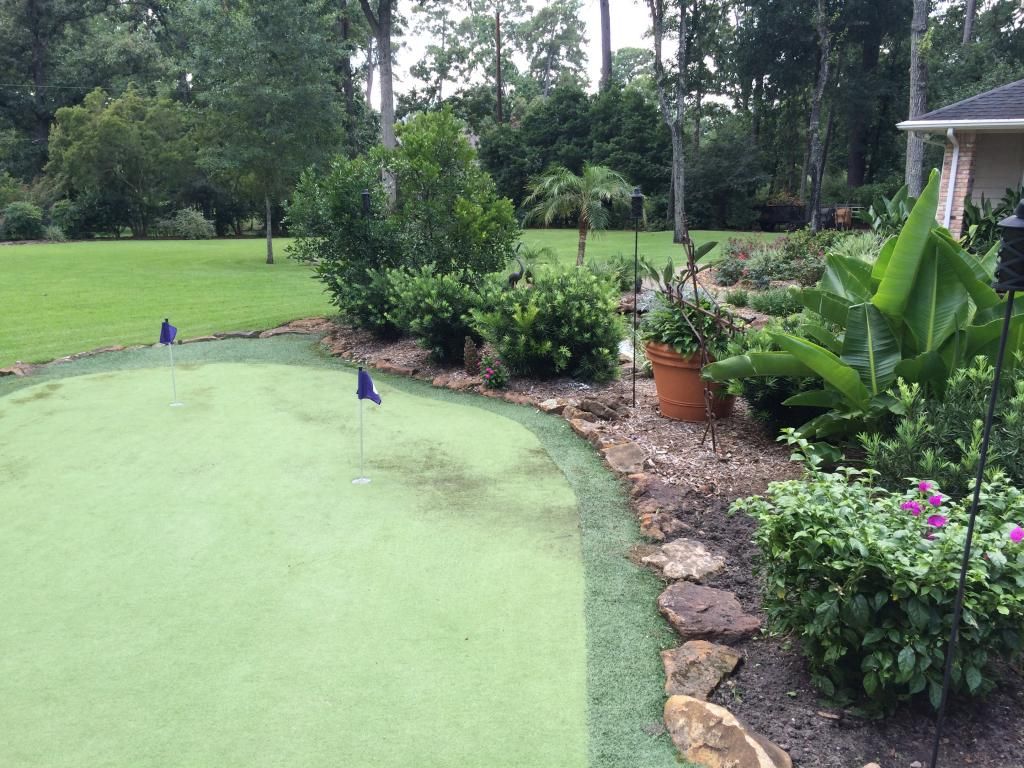 The Green has been cut in strips, ready for disposal.
Putting Green is gone.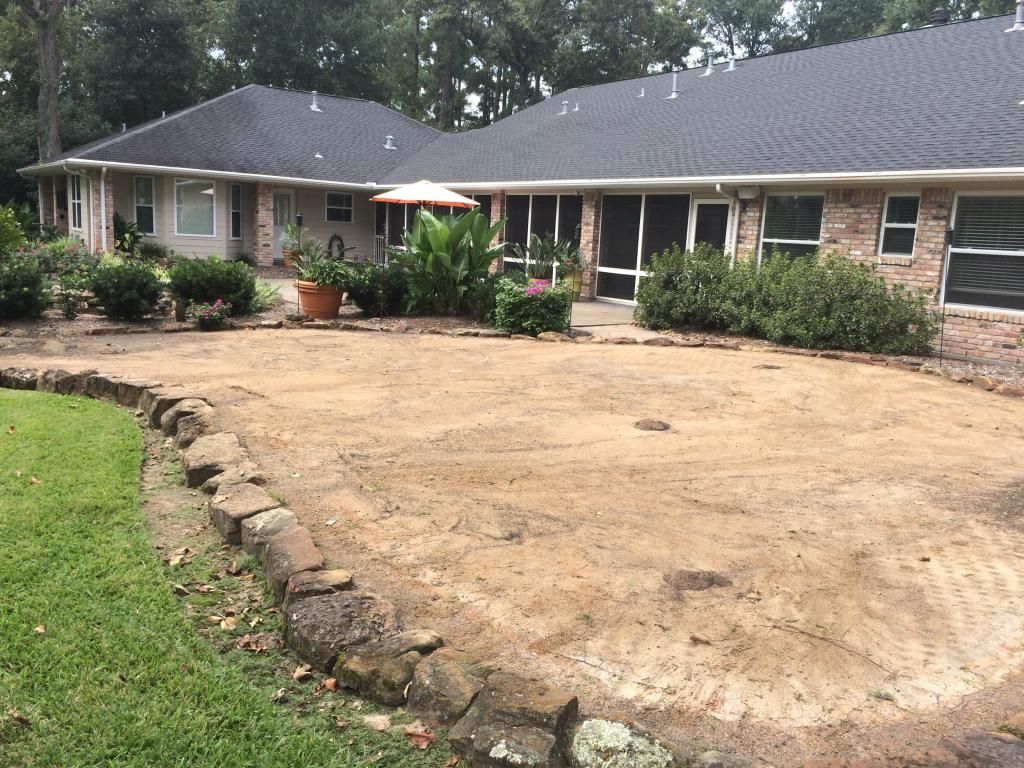 With the greatly appreciated help from friends and family, we moved 350 + pieces of moss rock and removed the koi pond.