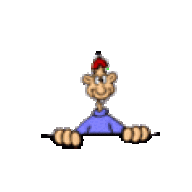 LifeTime Supporter
TFP Guide
After reading all the hoops you all have to jump thru, I guess I'm lucky my system works without fiddling with it too much. I have about 25% main drain, 75% skimmer - and don't change it unless we have a weather event (monsoon dust storm, etc) which produces a heavy debris load. I run 2 hours in the AM and 2 hours in the PM at 2900 rpm for cleaning. The rest of the time the pump runs at 1200 rpm. The infloor keeps the pool clean 95% of the time outside of heavy debris loads. I still brush the walls regularly and the floor maybe once a month. I will use a skimmer net if there is a lot of stuff floating on the surface.
All that being said, if I was building the pool today, I would not have an infloor installed. My cleaner would be a robot. And if my infloor developed a leak, I have separate returns so bypassing the infloor would be easy.
I don't have any automation and my IFCS is a different manufacturer, so I'm not sure exactly how the SDX is supposed to function (maybe a check valve inline somewhere?). I do believe that
@IaMac
automation can be set up to do more than it presently does - maybe our automation expert can weigh in on that
@Jimrahbe
.... see post #32.