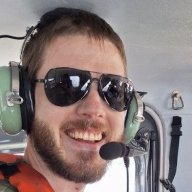 0
Silver Supporter
Bronze Supporter
TFP Guide
Oct 20, 2017
1,974
Pool Size

15000
Surface

Vinyl
Chlorine

Liquid Chlorine
So, chemistry is NOT my strong suit. Perhaps
@JoyfulNoise
can chime in here too, and/or move this over to The Deep End.
in the first reaction wouldn't the H+ and Cl- combine to form HCl (and its sequelae — probably irrelevant to this discussion but just proving I'm paying attention)?
No. HCl itself disassociates when added to water into H+ and Cl-. This addition of H+ is how the pH of the water is lowered when you add muriatic acid, aka hydrochloric acid, HCl.
The H+ ions form hydronium ions,
which Wikipedia can describe better than
me.
pH is a measure of how many hydronium ions, usually denoted as H+(aq), are in the water. So anything that adds H+(aq) will lower the pH of the water.
Well, at least anything that doesn't add an OH- or other base at the same time. The addition of OH- will combine with H+(aq) to form H2O, and the resulting reduction in H+(aq) will raise the pH. So adding a strong base like NaOH, which will dissociate into Na+ and OH-, will result in sodium ions floating around and less H+(aq) and a higher pH. The opposite of how the addition of HCL will result in chloride ions and the addition of H+(aq) and a lower pH.
Part of me wants to suspend a bunch of sodium hydroxide over concentrated hydrochoric acid and then drop it into the acid. While standing WAY back of course. For science…
What eventually happens to the Cl- ions with all the other stuff available in the water?
Nothing. They just sit there until removed via water exchanges (or reverse osmosis). Chlorine, being a halogen, desperately wants another electron. This is what makes it such a powerful oxidizer. Once it has this electron and is Cl-, it's happy, stable, and very unreactive.
I think this is what makes table salt, sodium chloride, such a stable compound. The chlorine wants an electron. The sodium has an electron it doesn't want. So they are happy together after sodium give an electron to the chlorine.
Doesn't sunlight change some of this?
No. Sunlight, or more specifically the UV in sunlight, causes the HOCl and OCl- to breakdown, just as if they had oxidized some organic waste in your pool. This "wastes" the FC in your pool. But doesn't change how the chemistry as a whole works.
Chem geek talks about how sunlight breaks down FC in that link I posted as well.
Last edited: