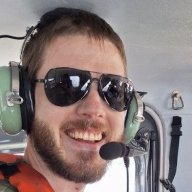 Silver Supporter
Bronze Supporter
TFP Guide
So, this may be completed anecdotal, but I don't think so.

A few years back I picked up a standard filter type humidifier from craigslist that came with two new unused filters. I used it an entire winter with those two filters, extending the life by soaking in a bucket of water and muriatic acid to dissolve the hard water build-up on the filter that usually ends their life. Had no issues with things growing on the filters. We were cycling water through at several gallons a day. I threw out the second filter at the end of winter.

Next year, I went to go get new filters. The ones in store all had this "Chlora-Clear" feature. Well, they claimed it was a feature, I thought it was unneeded marketing. It said something about "you filter chlorine from your drinking water, now we filter it from the air you breath." Well, no, I don't filter my tap water, and you won't be breathing hardly any chlorine from a humidifier, but whatever.

Anyhow, remember how I went months with the previous filters just fine? After just a week or two with the new filter, it had mold growing all over it!!! Apparently, neutralizing the chlorine worked, and by doing so, stuff started growing! I looked online and tried to order an off-brand filter that wouldn't neutralize the chlorine, but unfortunately the listing was out of date and the new filter had the same "Chlora-Clear" unfeature. In case it wasn't that and was just a fluke, I cleaned out the humidifier, put in the new filter, and promptly had stuff growing in a week or two again!

I gave up using the humidifier that winter, as we were getting ready to move and I didn't have time to mess with it. The new place had some single pane windows, so adding extra humidity was a no-go. I suffered through most of a winter with very low humidity.

We just settled into a new house with good insulation and much better windows. The humidity has been ~33%, not great, but could be worse. Yesterday we picked up a puppy, and he appears to perhaps have kennel cough. I read that having humidity helps sooth their throats and speed up recovery. As an aside, my bloody noses indicate I need the humidity too. So I dug through our stuff and got the humidifier out. I got another filter, unfortunately with the same "Chlora-Clear". This time, I figured I had to do something. So I added a splash of bleach to the water with the intention of completely neutralizing the chlorine neutralizer! I plan to test the water later, and keep adding small amounts of bleach until the neutralizer is neutralized and it maintains the FC residual from the tap water, since my previous experience was showing that that FC residual was doing something in keeping nasties from growing on the filter.

Anyhow, I figured I'd share an interesting, non-pool chlorine topic, especially on a forum that knows and understands the benefits of chlorine! I'm curious to see how this experiment works out.

In any case, it's a temporary (ish) solution, the long term plan is to add in an HVAC humidifier so we can easily humidify the entire house to an appropriate level without having fill water all the time. Also since an HVAC humidifier is fed by air filtered by a MERV 16 filter there should be much less potential for nasties to grow in the first place. Which reminds me I need to order a new HVAC filter. Those things are $60 each...