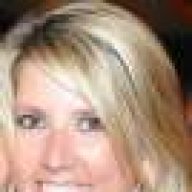 TFP Expert
LifeTime Supporter
In The Industry
HELP.

Okay, where can I purchase a good kit so I don't have to keep going back and forth to the pool store, other postings say they are not reliable anyway.... they don't sell much there except strips and digitial readers, 2 dropper tests...

24' round AG 52", cartridge filter, laars lite 2 heater, pool frog ion system about to go in trash (empty cycler-removed mineral cartridge and tri-chlor pac, in the garbage now...)

Pool store readings:
FC .18
TC .09
PH 7.32
CH 173
TA 147
CYA 76 (this is an improvement-down from 111 a week ago!)
.21 Copper (looks like my son will have green hair for awhile
.71 Iron (this is new, either they weren't testing for it before or the water I added today was full of iron....

Thoughts?

The water is clear, you can see my bottom drain and the lovely stain that Charlie 'the pool store expert' said was Black Algea....who knows what it is anymore, kept coming back after mutliple treatments for black algea last year, stain fades with high chlorine numbers.

So you can see, clear water but the above numbers. What are the experts thoughts? Any advice/information is appreciated.