A year after the pool was completed and our son was born, I have finally found the time and money to begin on the outdoor kitchen.
Finished product will be wrapped in Old Chicago brick to match the house with cedar lap on the inside. We originally were going to do concrete countertops but I think we have decided to stick with granite.
I went ahead and spent the money and laid Trex down between the metal studs and the concrete. As painful as it was to spend that much per board, it will keep the metal rust free for a long time.
Don't try to build a kitchen with metal studs by yourself on a windy day.... I think my neighbors were tired of hearing the noise of studs hitting the concrete.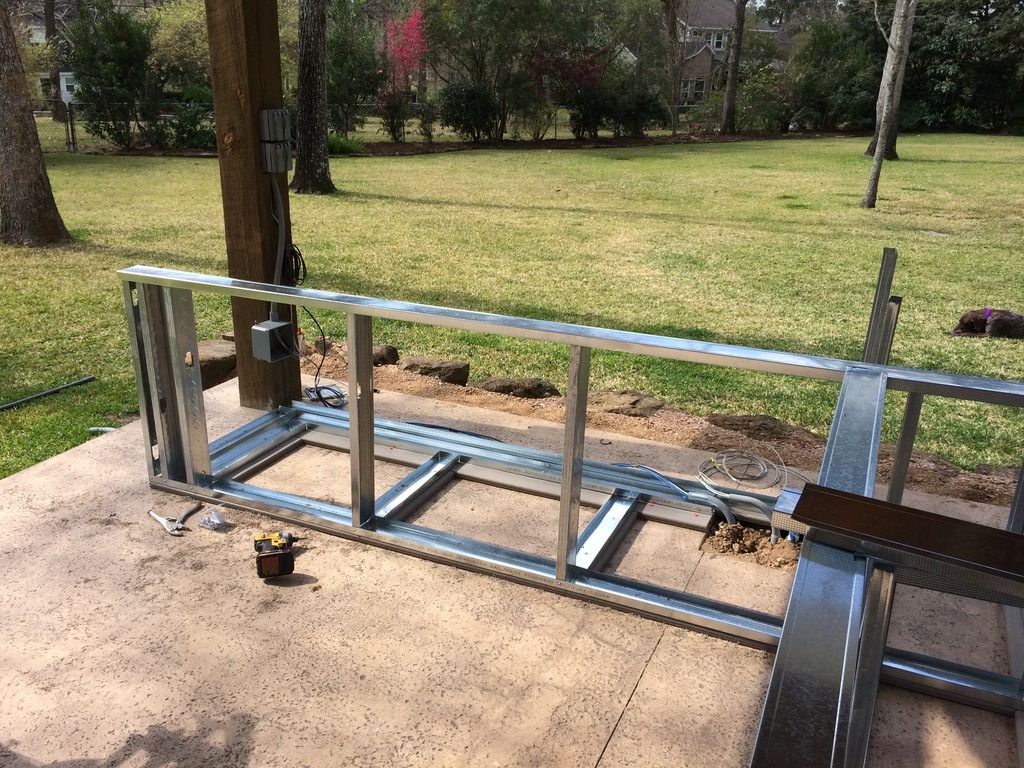 Once you get a few screwed in it goes pretty fast. You have to start in one corner, get everything square, then move through the kitchen.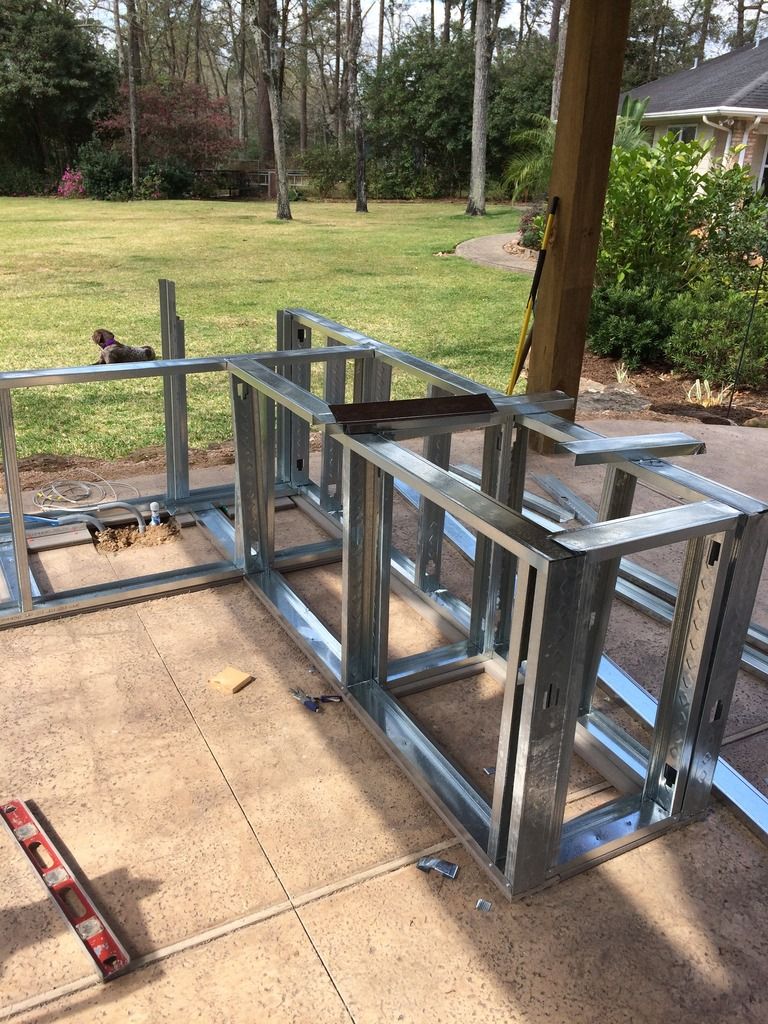 I screwed in some temporary cross members to keep everything square until the cement board goes on.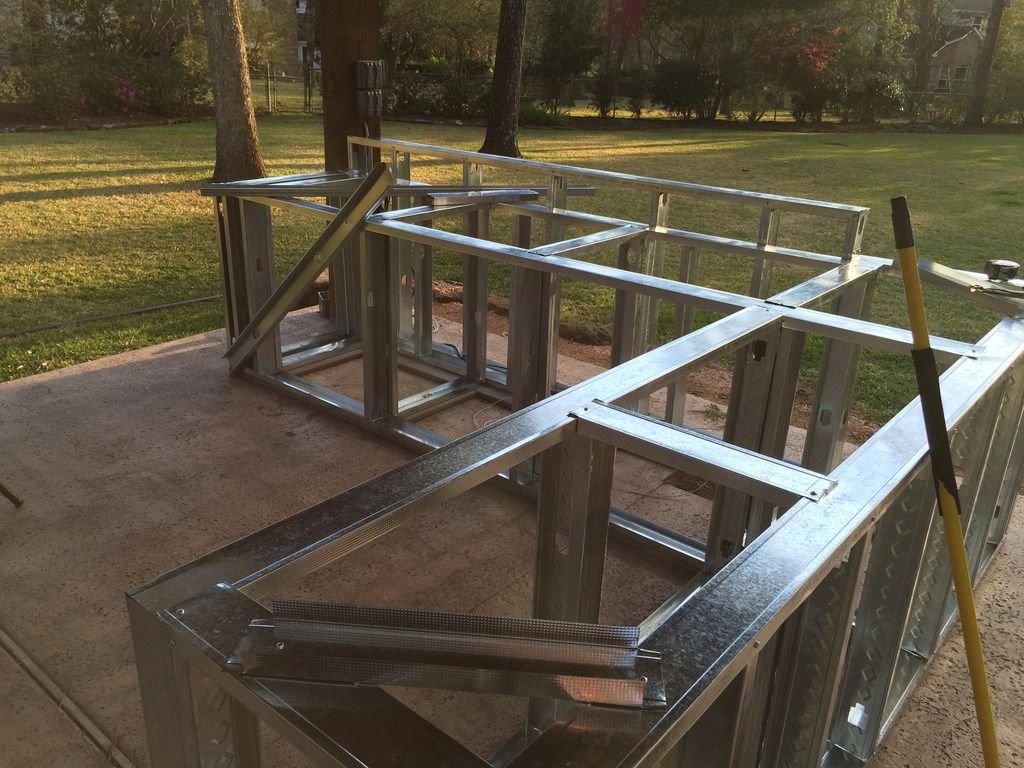 I will have two Weber grills in this ODK. The other one is in my garage waiting for me to remove the temporary cross member.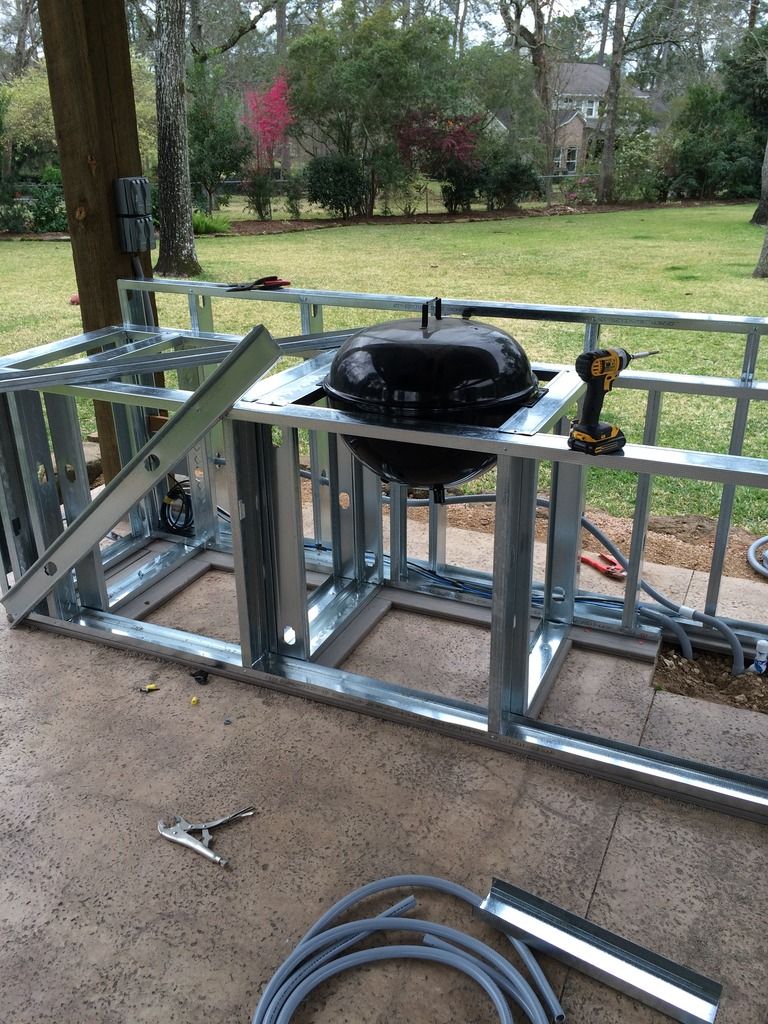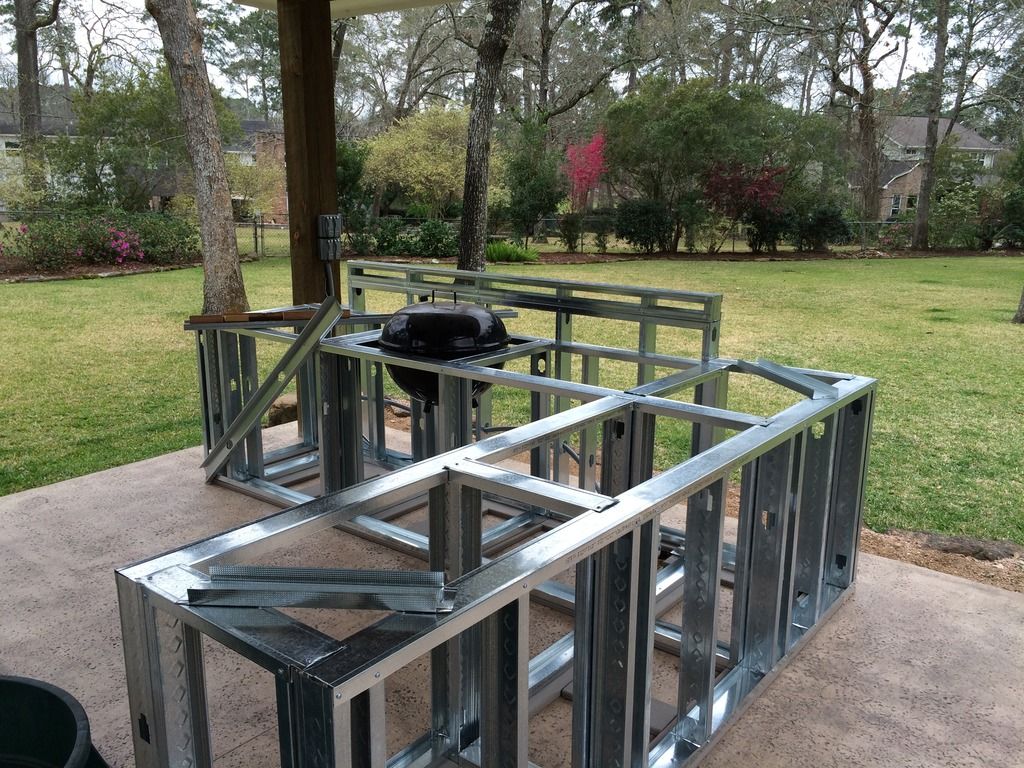 I finished running the electrical and blocked out for my cabinet openings.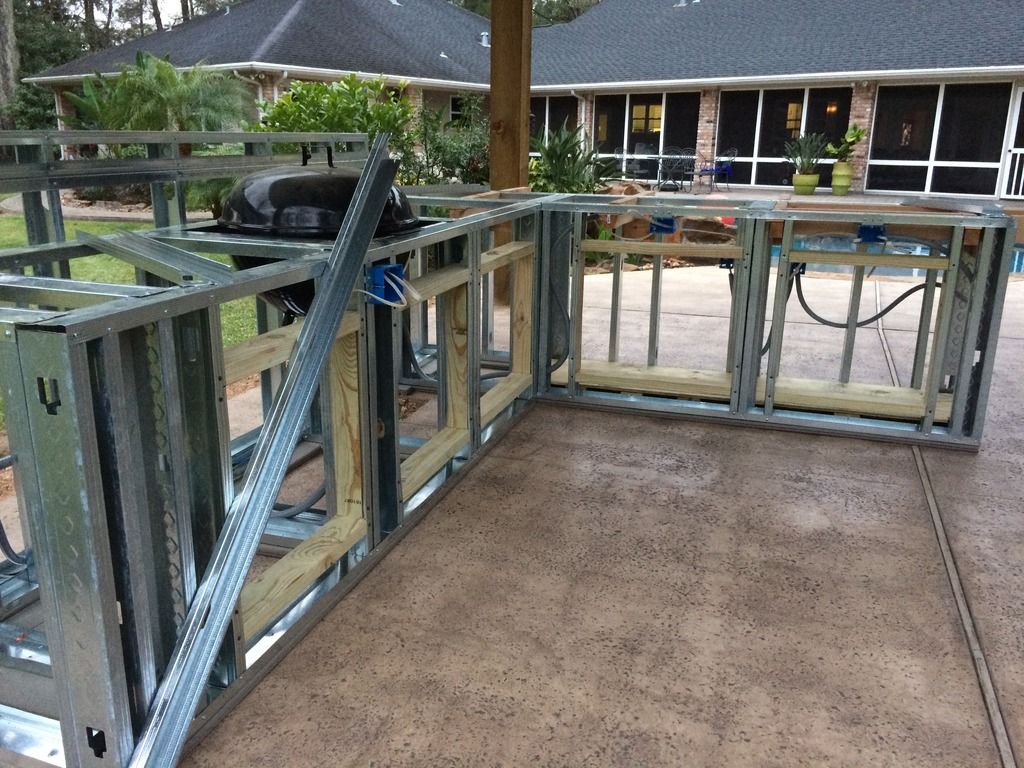 My little helper is always around for a photo op. The plywood base is for all the stereo equipment. Currently, all of the outside speakers are controlled in the house. Once done, all of the outside music will be controlled by the ODK.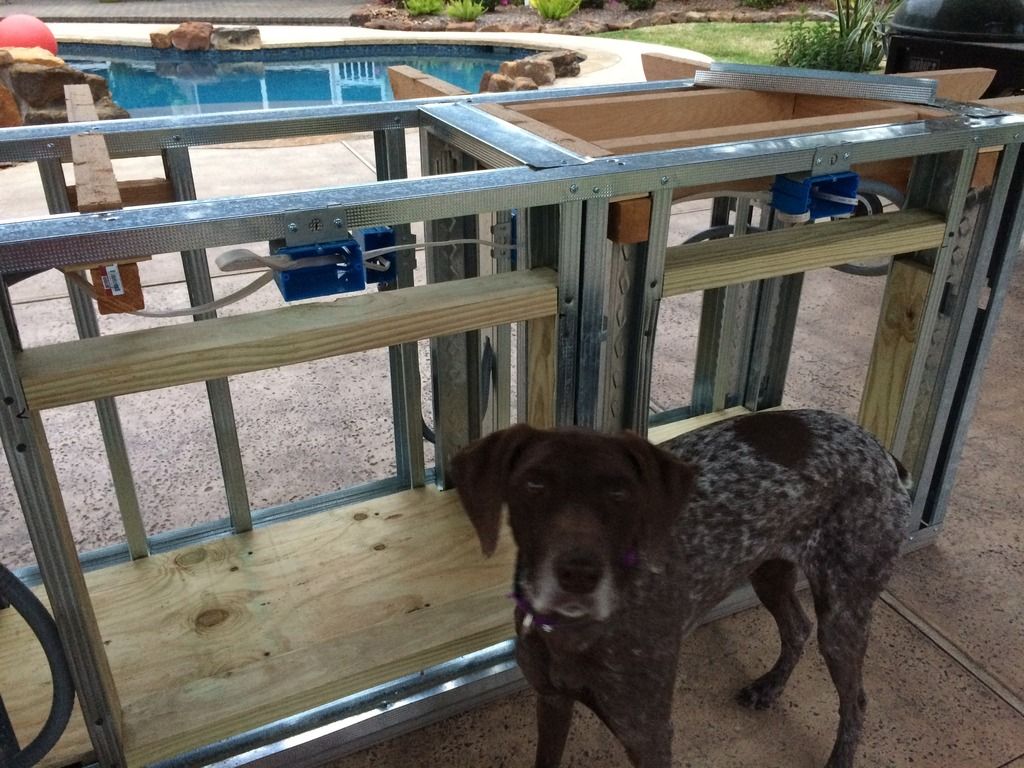 Added the overhang support for the counter tops. We wanted a large flat area where we could sit and talk, play cards / dominoes, and set up food and drink.