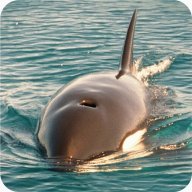 Nov 12, 2017
8,643
Pool Size

12300
Surface

Plaster
Chlorine

Salt Water Generator
SWG Type

Pentair Intellichlor IC-40
I'm very new here still learning a ton. I checked out some info from CDC etc and it appears 1-10ppm FC is recommended if I am understanding correctly . If I check the TFP charts it shows for example a SWG pool with 70 cya needing 5ppm FC. Is this considered high if its within range of CDCs recommendation?
In my mind, defining the FC min/max as a stand-alone requirement doesn't actually address the real world problem, which ultimately the pool user gets subjected to. If it's 1-10, or 1- 5, or 0.5-whatever, regardless of CYA, that still leaves the rather gaping hole of how to MAINTAIN the level. It's one thing for the CDC to declare what FC level is safe, but are they addressing, or at all concerned with, how that is to be accomplished (is that their job)? We all know here that if there is too little CYA (the ratio aside for now) FC will vanish in as little as a few hours, or less, in an outdoor pool in the middle of summer. So while they argue over the numbers, the swimmer going for a dip in a hotel pool somewhere is bathing in filth... If they are now even
mentioning
CYA in any sort of context, I suppose that is a baby step in the right direction.
To JC707's question, and this applies to TFP advice, CDC rulings, or that of a pool guy, pool store, neighbor, whoever: if you attempt to use or make sense of more than one set of advice, your pool will likely suffer or outright fail as a result. Pick one, and follow it, and ignore all others. Obviously, TFP believes you should pick their guidelines. If you do, and have an SWG in an outdoor pool, bring your CYA to 70 and your FC to at least 5 and know that you will be swimming in safe water.