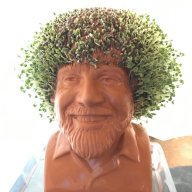 TFP Expert
Platinum Supporter
Yes, you wantbthe municipal report. Total Hardness is the sum of calcium hardness and magnesium hardness. Since a water softener removed both, you need to know the total hardness. In your case it's 9.44 grains per gallon. It will fluctuate seasonally so let's be conservative and call it 10 gpg.

33,000 grains / 10 gpg = 3,300 gallons

That's the theoretical maximum amount of TH that can be removed. Figure you want a days worth of max water use for everyone in your household. Some people say it's 75 gal/person-day but if you have a more accurate number, then use that. Substract your reserve volume from the theoretical max and that would be your gallons of water processed by your softener between regen cycles. Some folks use an additional safety margin of 80% of theoretical max to account for wear & tear life on the resin.