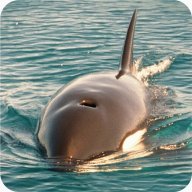 Nov 12, 2017
8,624
Pool Size

12300
Surface

Plaster
Chlorine

Salt Water Generator
SWG Type

Pentair Intellichlor IC-40
Sure. OK, now I understand about the ledge. He's not against a constant depth, he's saying you wouldn't be able to adjust the depth. Which is true if the overflow is just a hole in your edge tile or a hole in your skimmer. The PoolMiser is a two-fer, both auto-filler and overflow. Both are in a well, similar to a skimmer, in that they are sunk into the deck with a lid on top. There's a "toilet valve" inside (well, similar to one) that adds water when it's low. Just like the one in your toilet, you can adjust it for when it kicks on, so that your pool never gets below a certain level. The Miser also has the overflow tube, which connects to a pipe that runs off to waste. But that tube is just a vertical chunk of standard PVC that is jammed into the exit fitting, not glued. So you can lengthen or shorten it to adjust your water level. Anywhere you want. Which you can't do with the "hole in the side" type. So you can fine-tune both adjustments and get whatever amount of water over the shelf you want. And change that whenever. Come to think of it, the shelf is the argument FOR an auto-fill/overflow system of this type, because it would ensure your shelf depth is exactly where you like it, and wouldn't change based on either evaporation or rain.

The well connects to the pool via equalizer tube, which comes out a few feet below the surface. I like that for two reasons. As the water sloshes around in a pool (kids playing for example) it would splash and flow into an overflow hole and run out. That's not a lot of water, but more if your level is high. That doesn't occur with the equalizer tube. What I really like, and mind you this is just my own theory, and also might not apply in Florida: I don't get a ton of rain but I rely on it to help me dilute the calcium and salt that builds up in my pool. If I had a hole in the side, the rain water (which is fresh) would float on top of my pool water (which is salt) and I'd lose some of it out the hole. With the overflow leaving the pool down below, the rain water is going to push out the saltwater, and mix in better, and so dilute my pool better.

Oh, the other thing about the equalizer tube, the PoolMiser can be up to 30' away, so you can locate it anywhere, not necessarily in the middle of your deck by your pool, like over by your equipment pad.

And like I said, there are some competing brands to consider, so this isn't a "one off" dealio.

To be fair, here's the downside. If the "toilet valve" fails in the running position, which it can, you'll be pumping water into the well, right out the overflow tube without being able to see it. So conceivably, if you never pay any attention to your pool, you could lose a lot of water. On the flip side, to be equally fair, if I had to fill a pool with a hose, I would forget to turn it off and not only waste just as much water, but flood my garden to boot. Actually, I'm sure I'd waste more water. Because where I live, I'd have to fill my pool every day. So the potential to flood my pool exists everyday. The Miser, if it fails, will be a once or twice in a lifetime deal. You could conceivably combat that if you plot the exit of the waste pipe in a place you can't miss. Driveway, gutter, French drain, whatever. That's how they handle the waste pipe for attic-installed air conditioners. They always exit them over one of your windows, so you can't miss when the water is flowing out of them.

If you're inclined to want to keep an exact depth of water over your shelf, you're really going to need both fill and overflow. Can you imagine having to go out with a hose, or run a pump, every time your level shifts, and then stand there until the depth you want is just so?

And finally, to reiterate, if you later decide that auto-filling and/or auto-overflow are not working for you, you can very easily defeat either or both, no cost. But if you later regret not having one or the other, there's nothing you'll be able to do about it.
Last edited: