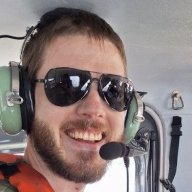 Silver Supporter
Bronze Supporter
TFP Guide
Oct 20, 2017
1,521
Pool Size

15000
Surface

Vinyl
Chlorine

Liquid Chlorine
I use Star-San. I have Iodophor but rarely use it. I'll use bleach first which works fine but you really have to work in washing it completely off of things.
I have bleach for our spa, but went with the Iodophor as apparently it is no rinse. I used it as such too...
Some people said bleach could be no-rinse too, if the concentration was appropriate. Seemed more like it's not used much because it degrades fast, so most people don't know what the concentration is, and so it's often used at much higher concentrations than is actually required. Idk though, I didn't read too much into it. Iodophor is sold as an EPA listed sanitizer for food containers, so I just followed the label directions. Figure you can't really go wrong doing that.
Does anyone also roast their own coffee? I do, of course.....
I've considered it, but the problem is I don't really like coffee, so it's hard to make the jump into home roasting. I drink a cup or two a day because easy (and cheap) caffeine. I always drank my coffee black, with sugar, up until we got an Aeropress. With the Aeropress, I "tolerated" coffee to the point I started drinking it black, no sugar. I still don't
like
it, but it's not bad. Also shows just how terrible the work coffee is. All these coworkers buying $10/lb beans with the coffee fund from a local shop cause it's "good coffee" and then they brew it way too strong in a commercial coffee maker and it's just
terrible
(and a coworker who actually enjoys the taste of coffee and typically makes it in a pour-over at home also refuses to drink the work coffee, so it's not just my coffee disliking taste buds). I
much
prefer $3/lb whole coffee beans from Aldi, ground at use and made in the Aeropress. I've always suspected with fresh, home roasted beans of the right sort made in an Aeropress or other non-drip maker I may actually start enjoying coffee...