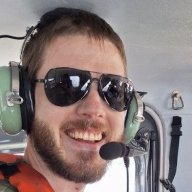 Silver Supporter
Bronze Supporter
TFP Guide
Oct 20, 2017
1,480
Pool Size

15000
Surface

Vinyl
Chlorine

Liquid Chlorine
I see you have a Cal Spa... how do you like it ? We just got a Cal Spa Cancun and am loving it. I don't hear too many talk about having a Cal Spa.
We like it. It came with the house so we didn't pay for it which makes it the best type of hot tub. It's a 2008 model, replaced one pump recently due to bearings. Looks like the shaft seal failed, and caused a bearing failure. I'm currently working on swapping bearings so I can swap the old pump into the spa should a bearing die on the second pump.
If I was buying a tub I'd get a model with adjusting height neck jets, the fixed height neck jets are just too short on the two corner seats that have them. That's our only complaint with it though.