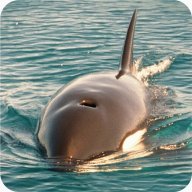 Nov 12, 2017
8,624
Pool Size

12300
Surface

Plaster
Chlorine

Salt Water Generator
SWG Type

Pentair Intellichlor IC-40
I was about to clarify that it's not just not operating the chlorinator at first, it's not putting in the salt for it, too. Yes, for 30 days. But then I caught that you're down under. So it's winter. So do what I did. My pool got filled in October (our Fall). So I just ran it as a fresh water pool (no chlorinator, no salt, manually adding liquid chlorine), until Spring. Where I live, the pool water wouldn't even get warm enough for the chlorinator to run (needs to be above 50°F, depending on brand), so I figured whatever benefit there is to waiting on the salt for a month, might as well wait a few extra months until Spring, for the water to warm up.

Also, unless your warranty or pool builder says otherwise, you need to brush twice at day, at least, for the first week or two, or until you see absolutely no plaster dust coming off the brush as you make a pass. Brushing loosens the stray plaster dust and circulates it into the water for removal by the filter. If you let it settle and stick to your plaster, it can compromise the finish. Again, I played it safe and brushed twice a day for a month. I certainly wouldn't skip a day during the first month.

And yes, run your pump 24-7 until you're sure there is no stray plaster dust. You won't wear it out or burn it up, and it won't cost all that much.

The first month, and especially the first week, are critical to the long-term health of your finish. Don't skimp on brushing or testing. You'll have plenty of years to skimp on pool supplies and testing gear and rigorous maintenance, but don't do any skimping of those in the first month (really, for the first year). Test accurately. Test often. Keep the water balanced as best your can, especially the pH and the CSI. CSI is critical to plaster longevity. Keep a close eye of your FC, you do not want an algae outbreak in the first month.

Good luck!