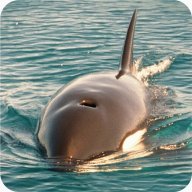 Nov 12, 2017
8,624
Pool Size

12300
Surface

Plaster
Chlorine

Salt Water Generator
SWG Type

Pentair Intellichlor IC-40
Cleaning a filter is not a trivial thing. There's a potential danger to it. Take a picture of the hardware that secures the filter's band: the spring and washer(s) and nut. It's easy to get those wrong. When you reassemble the filter, be sure to clean the o-ring, lube it properly (we have a how to on that), and seat the filter top and o-ring and band correctly. Tighten it fully (and then double-check it looks like it did when you snapped that picture).

If you do all that carefully, you'll be fine. But if the filter or band are not seated correctly, it's possible for the pressure of your system to blow the top right off the filter. My pool guy tells a story that when that once happened to him, the top flew entirely over the roof! More importantly, you could brain yourself if you're in the way when that happens. Just go slow, be careful, pay attention to what you're doing.

If that all sounds to daunting, you could always hire a pool pro to clean your filter for you, and watch how he does it. Then maybe try it yourself the next time...