So after several years of stalling, my wife finally convinced me to get a pool for the family.
We brought in several builders to get estimates and try to learn as much as possible.
We decided to go with a vinyl pool even though we both grew up in gunite pools in California.
We poured a 1000 sqft cement patio of the back of the house last year so there was lots of debate on how to tie in the pool to the patio without causing drainage issues.
Here is how the back yard looked off the deck just 2 months ago.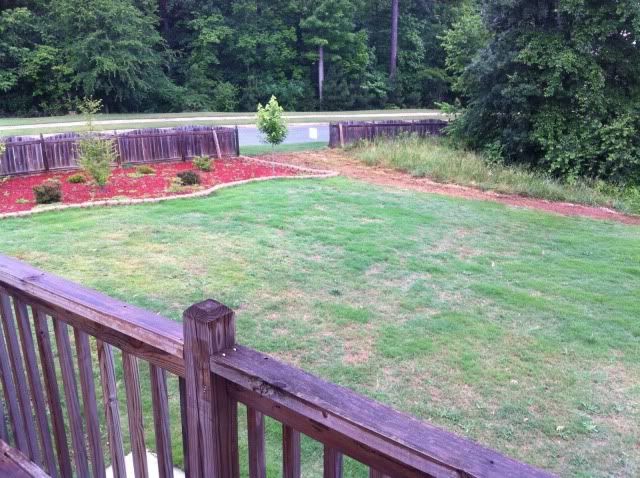 We decided on a standard grecian style for simplicity but put the stairs on the long side instead of on the end for better flow from the patio.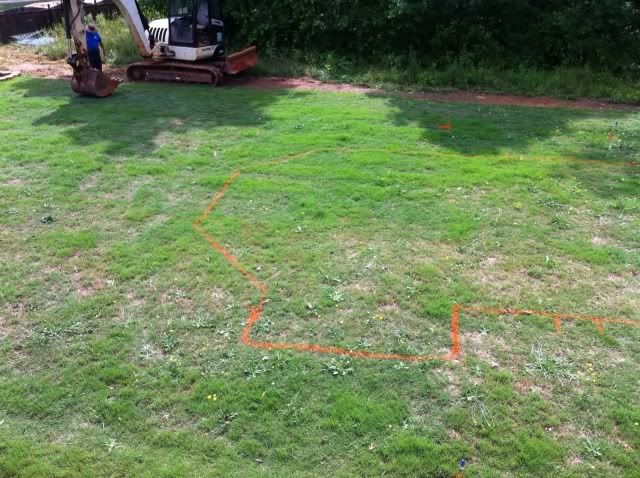 Then after getting the permits pulled from county, this guy showed up.
see next post.